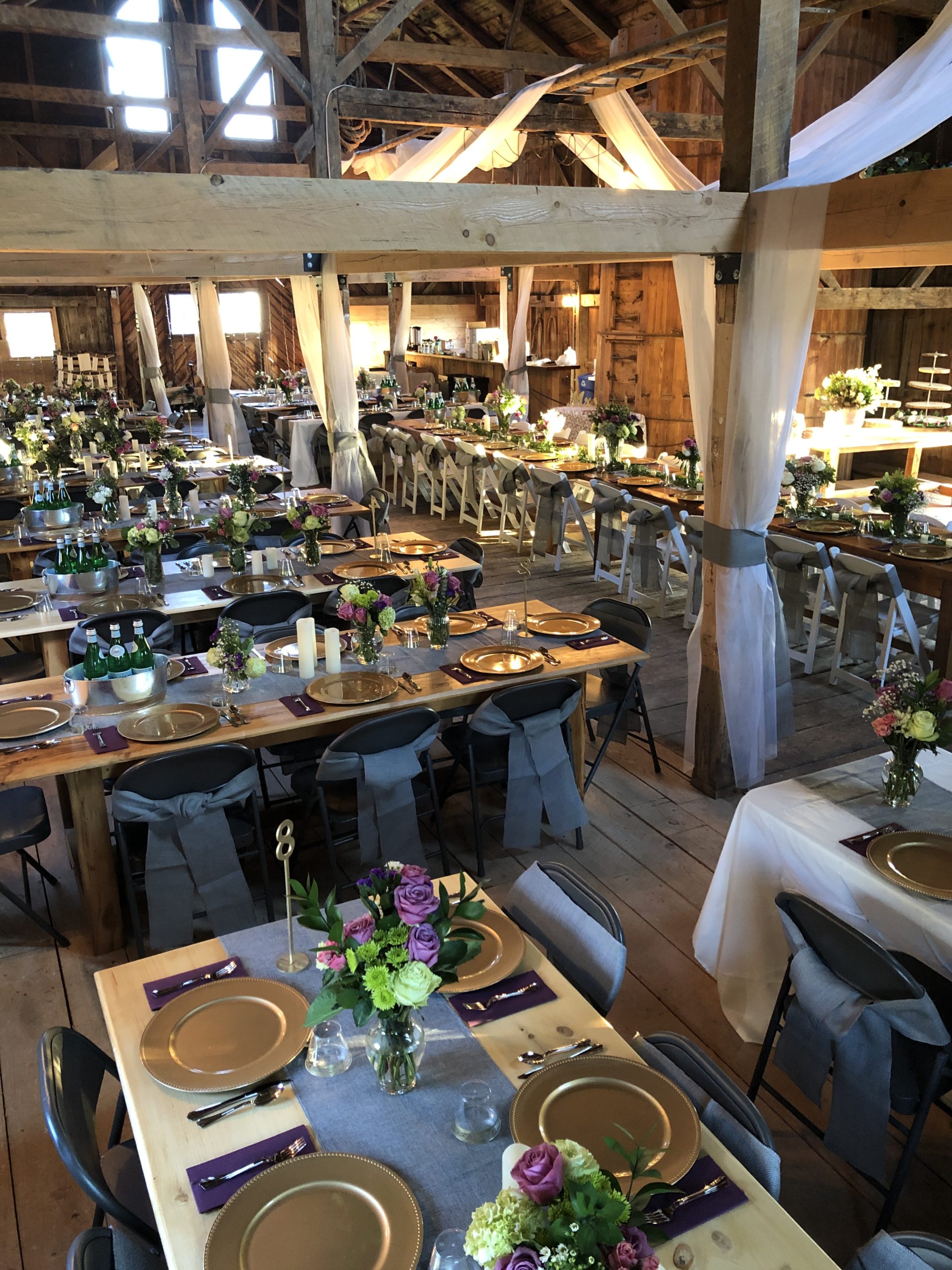 If you are looking to simplify the decorations for your wedding or hoping to help minimize your budget, Bonaventura Vineyards has some options available on site, which are included in both packages (check out The Packages page for pricing details http://bonaventuravineyards.com/?page_id=780 ).
The following will provide details on some of the items we have available including the quantity and measurements of each item:
18 gold and white votive candle holders – these measure 3 inches tall by 2.5 inches wide (note: these do not include the battery operated candle or tea light pictured below)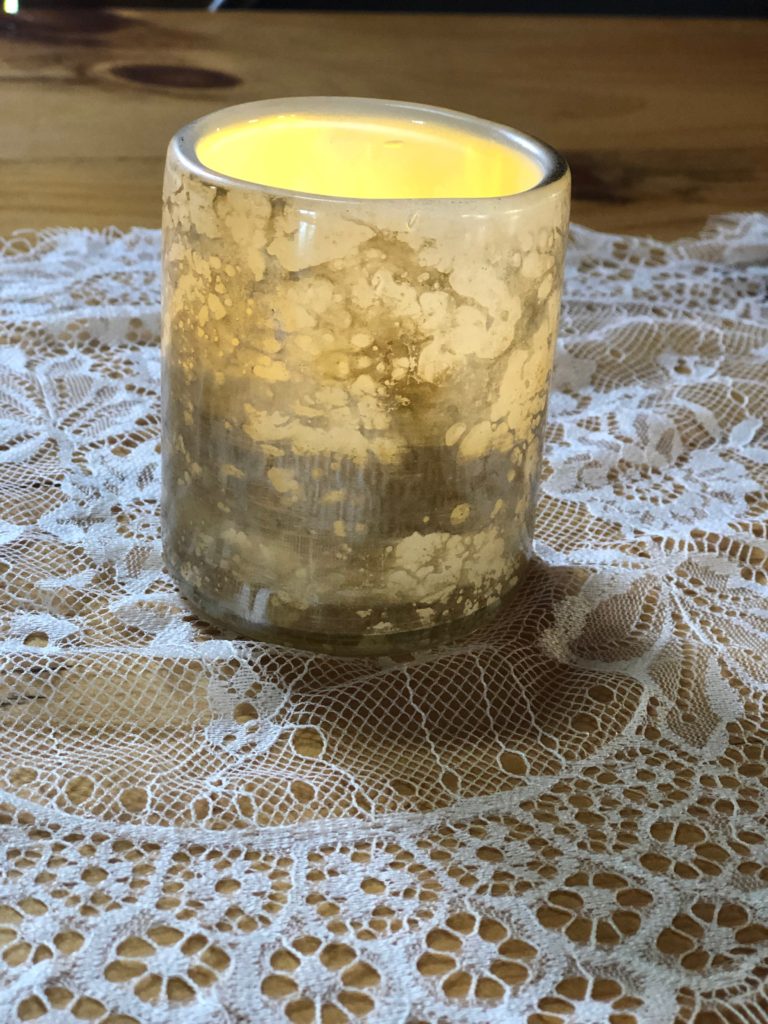 15 milk bottle style vases or water pitchers with cork lids – these measure 10.5 inches tall and are 3.5 inches wide at the bottom and the spout is 2.75 inches wide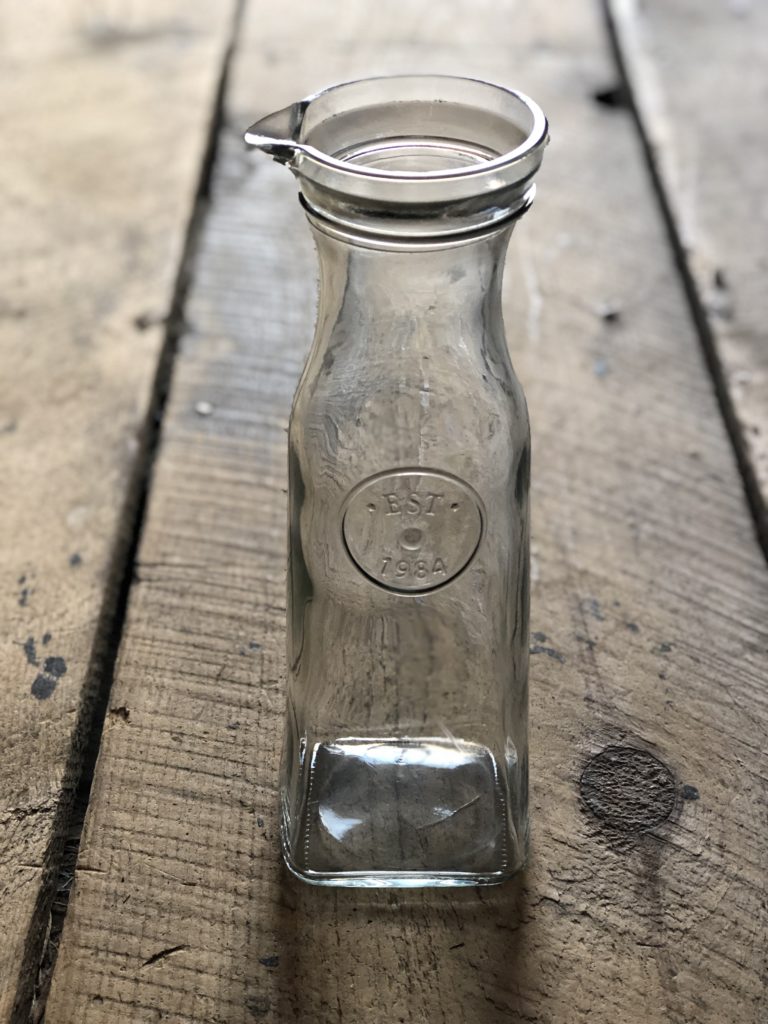 15-20 wood rounds or "cookies" typically used as centerpieces or on other display tables – these vary in width and thickness, but most range from 9-12 inches wide and we will keep adding to these as needed (let us know if you do not see what you were looking for). The one pictured below, as the base for the cake, is the largest and thickest one we currently have.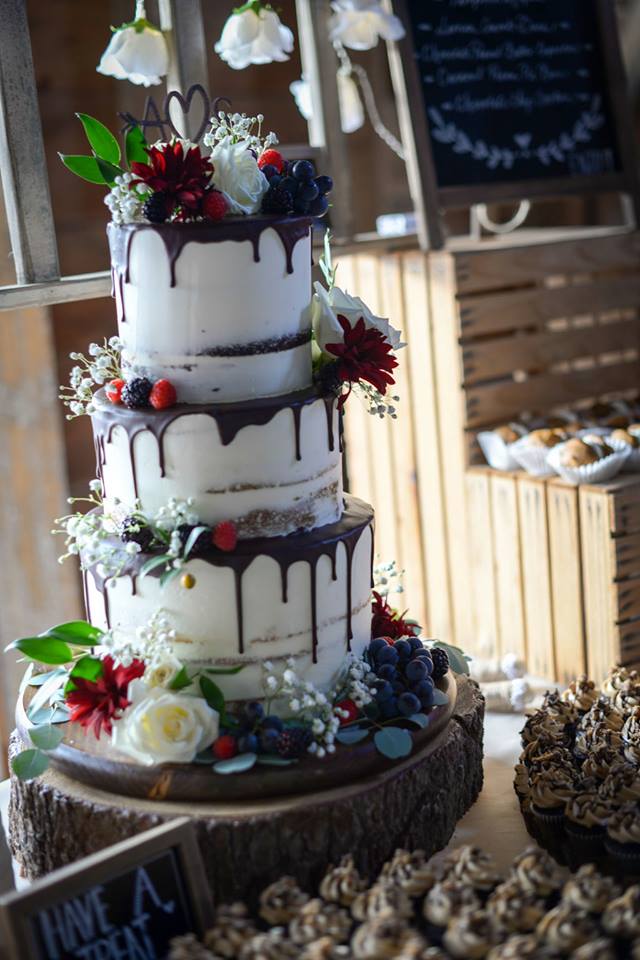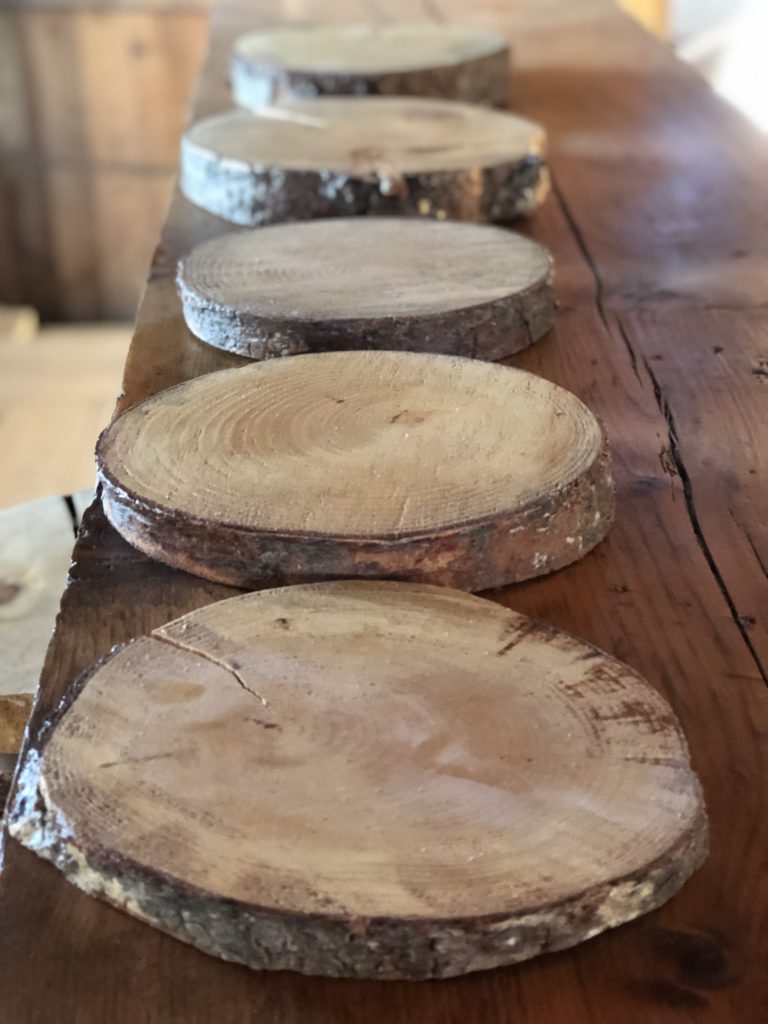 3 tiered dessert stands plus 1 single stand – the 5 tiered stand is 29 inches tall with a 19 inch wide bottom tier and 9 inch wide top tier – the two, 3 tier stands are each 18.5 inches tall with a 14.5 inch wide bottom tier and an 8.5 inch wide top tier – the single stand is 13 inches tall and 15 inches wide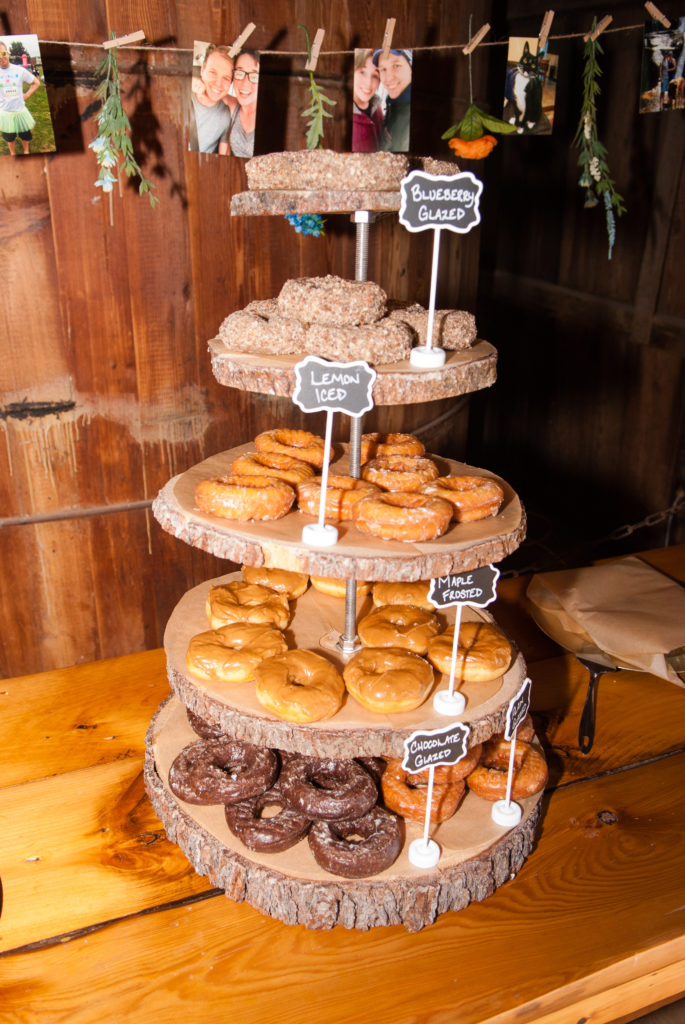 2 ladder stands – 21 inches tall and 21 inches wide with shelves that are 6 inches wide and 3 feet long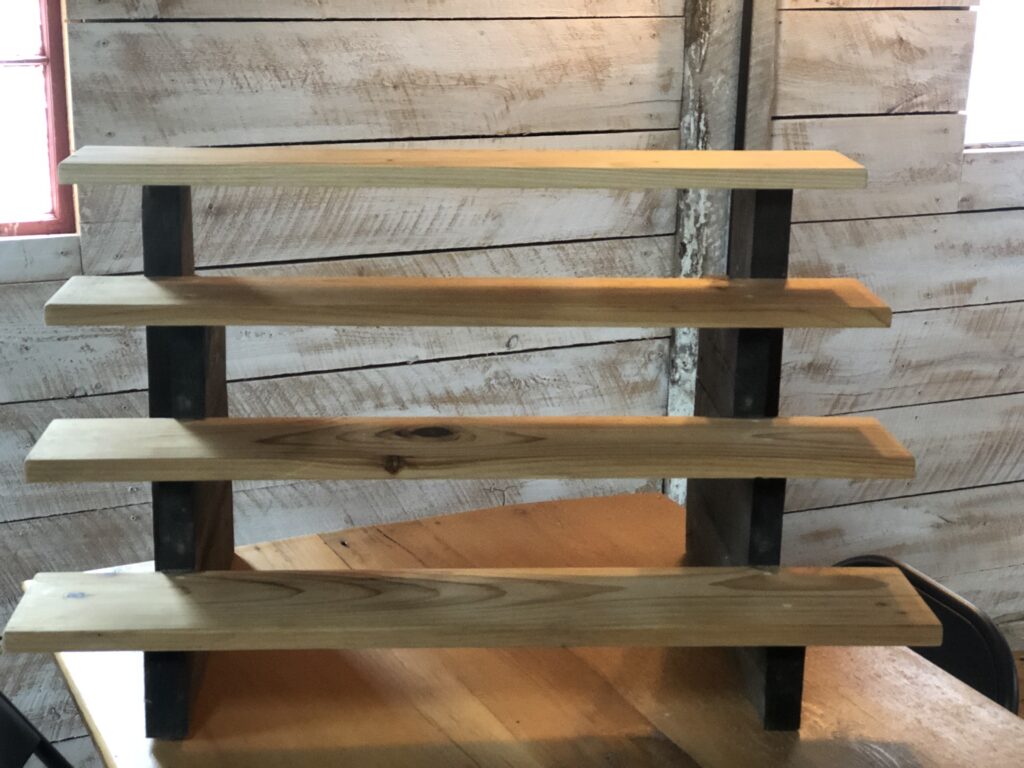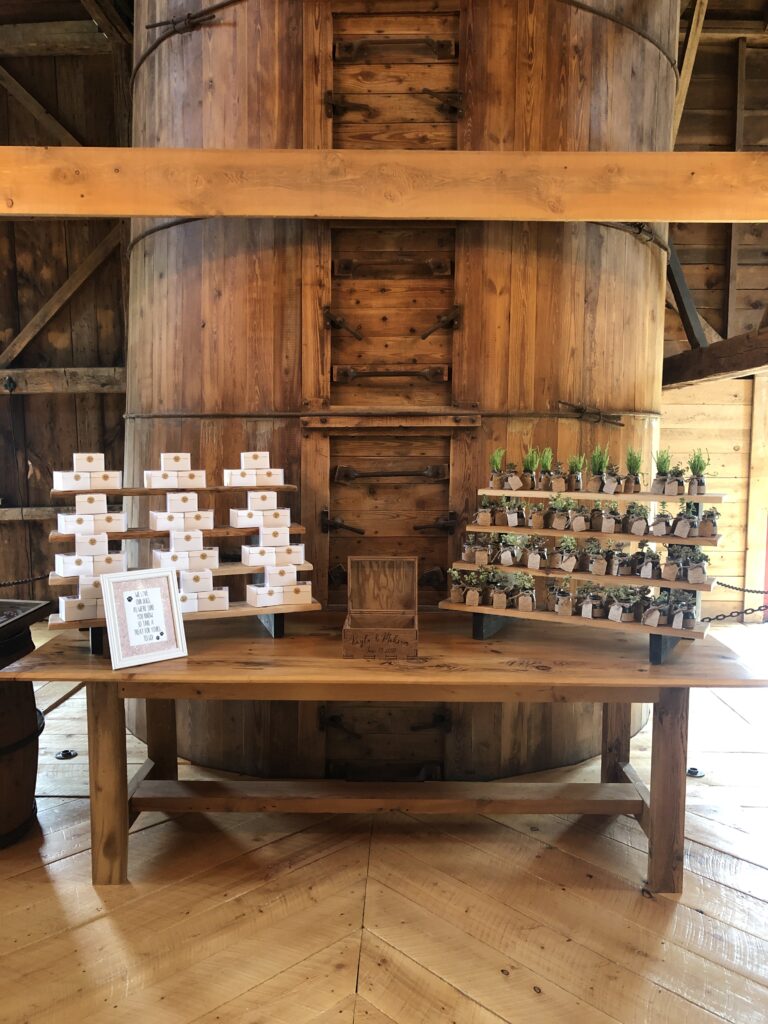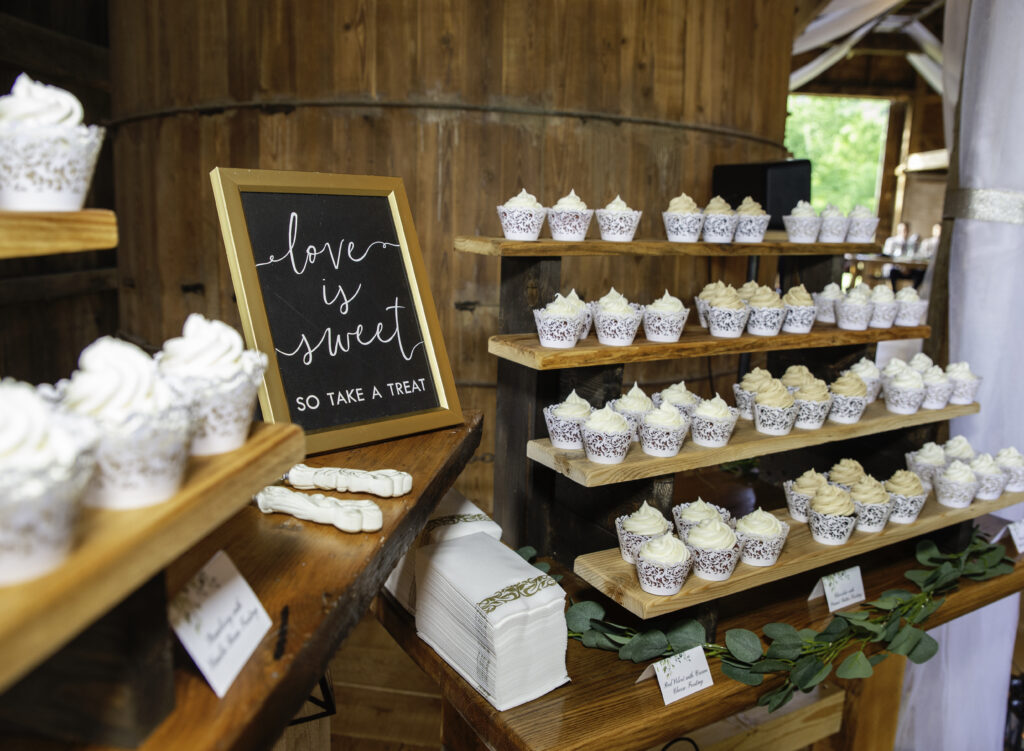 19 small lanterns – 7.5 inches tall by 3+ inches wide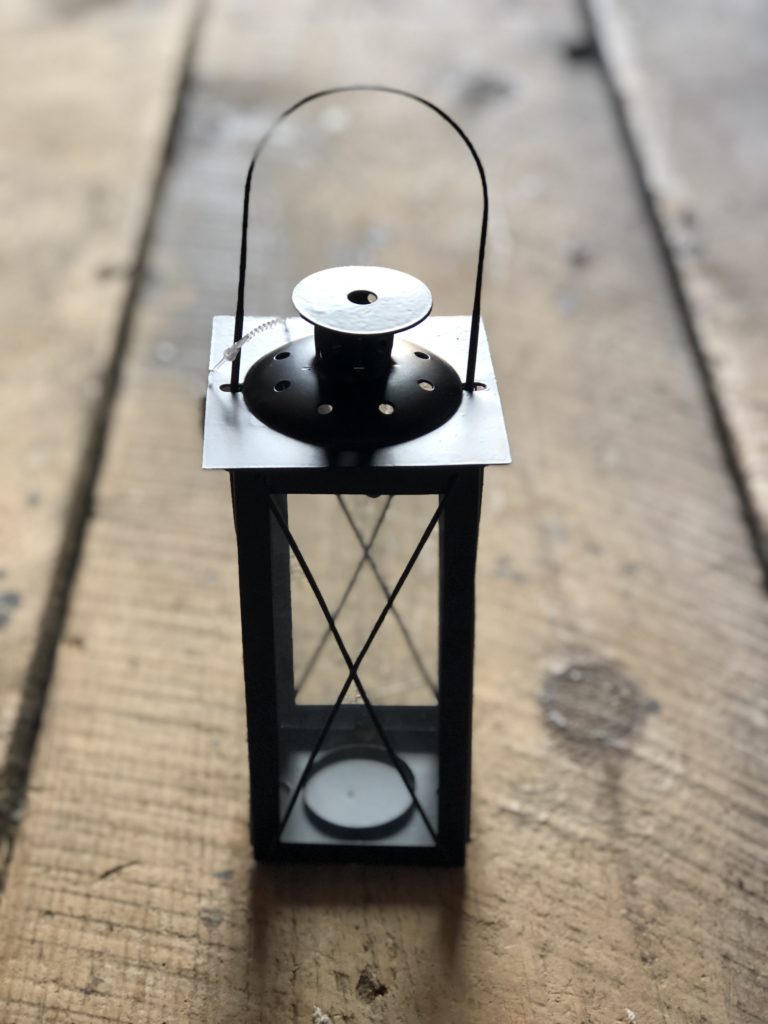 17 flameless LED pillar candles – these measure 4 inches tall by 3 inches wide (2 AA batteries per candle not included)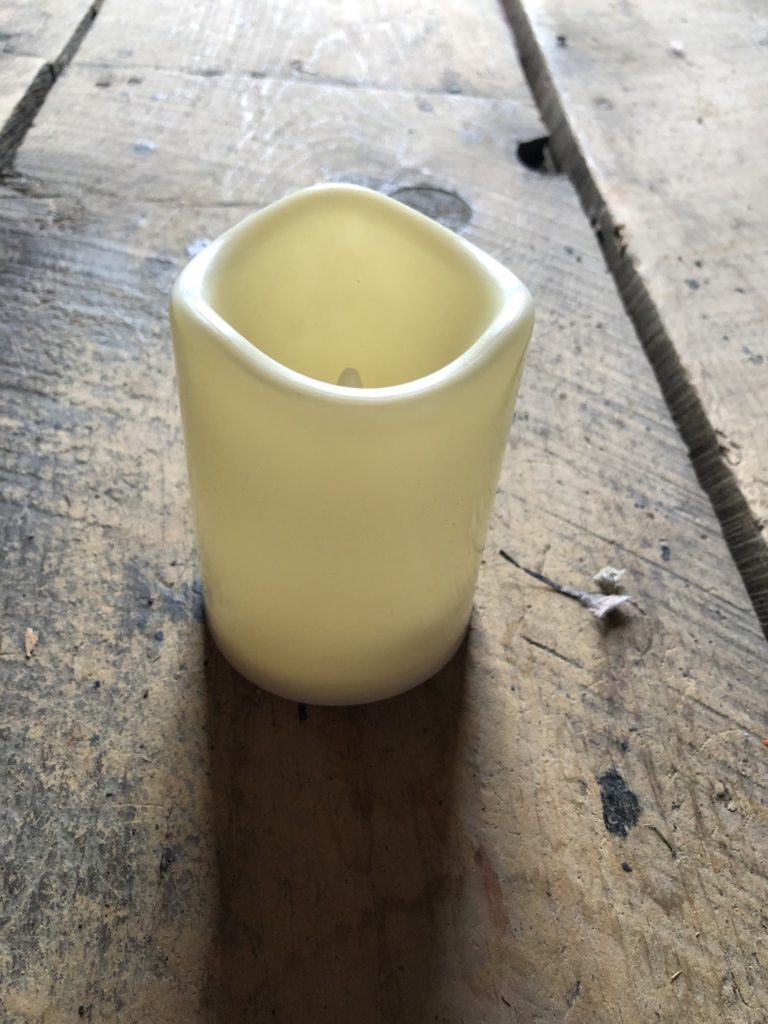 180 gold chargers and 100 silver chargers – these both measure 13 inches wide and can be utilized in a variety of ways for example with the place settings, for dessert displays or for centerpieces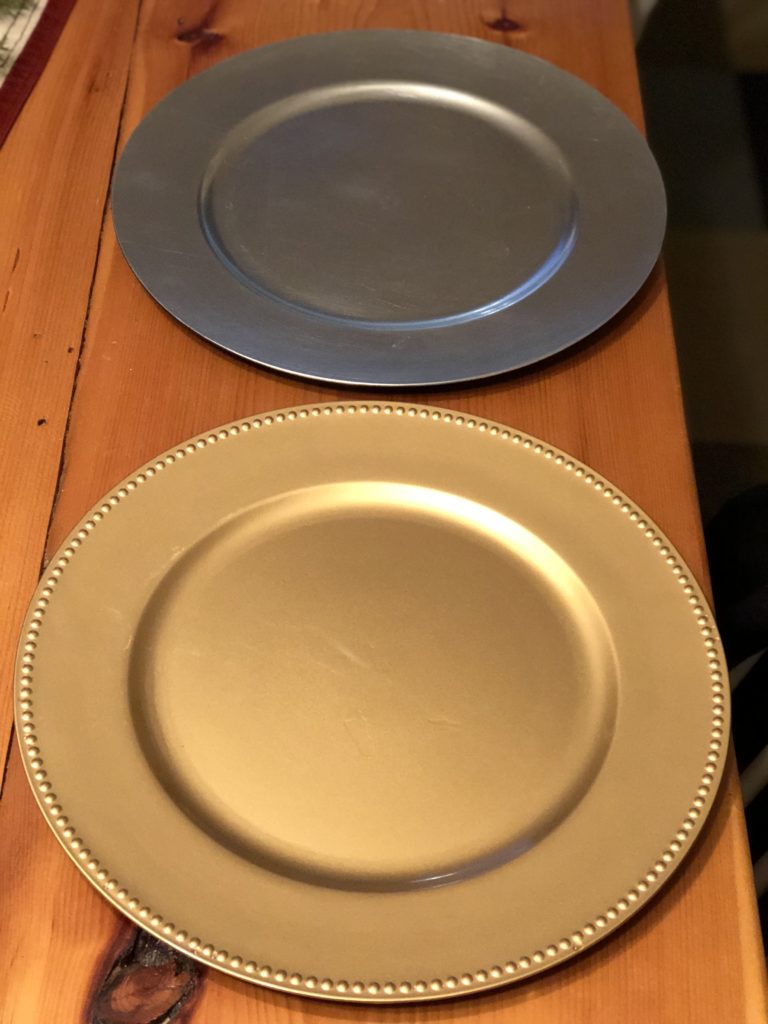 125 place settings including mix-and-match China dishes, both dinner plates and salad plates (which could also be utilized as dessert plates), flatware (forks and butter knives) and mason jar style drinking glasses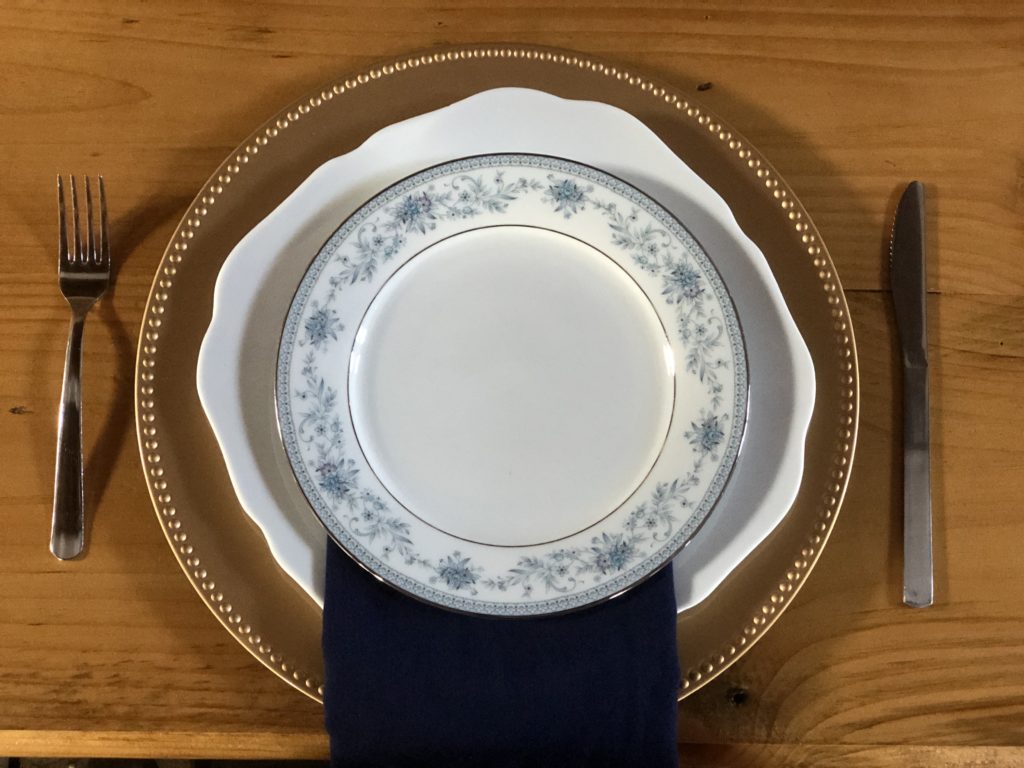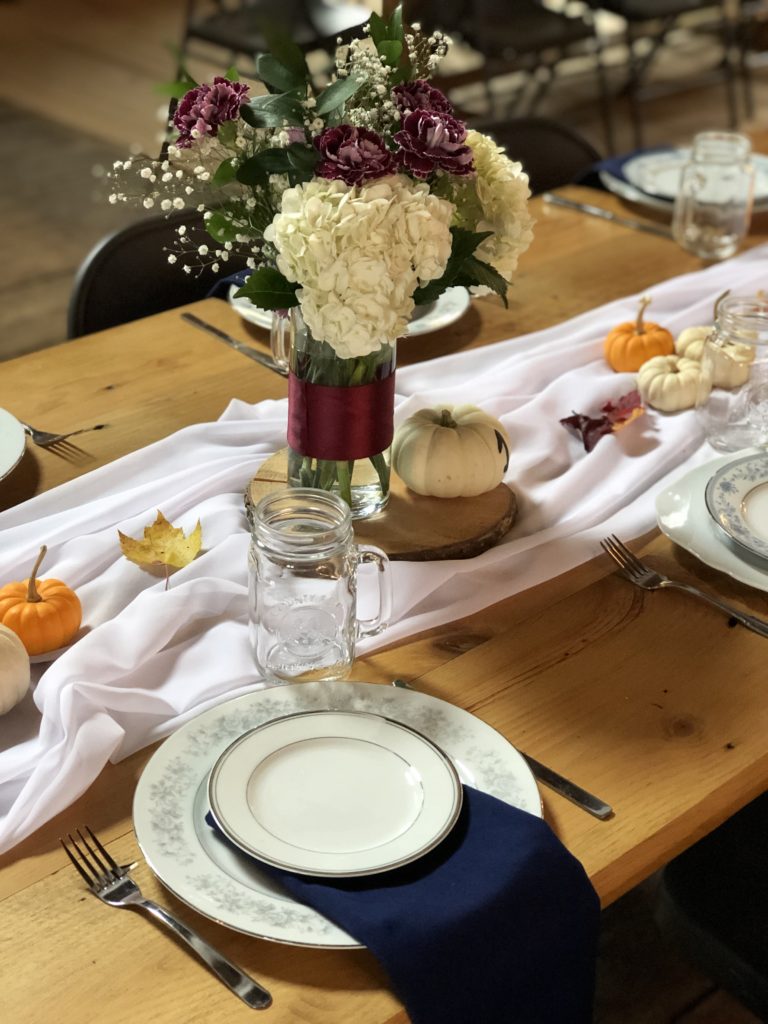 12 beige rectangular tablecloths, which measure 60 x 126 inches and 125 navy (blue) cotton dinner napkins, which measure 18 x 18 inches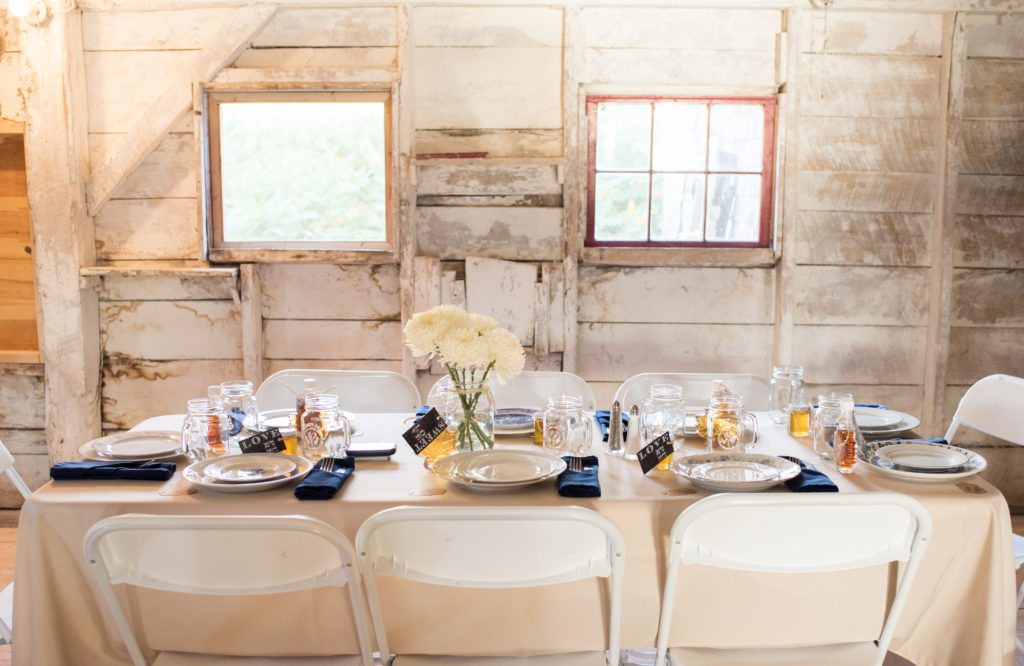 white drapery, which can be arranged as requested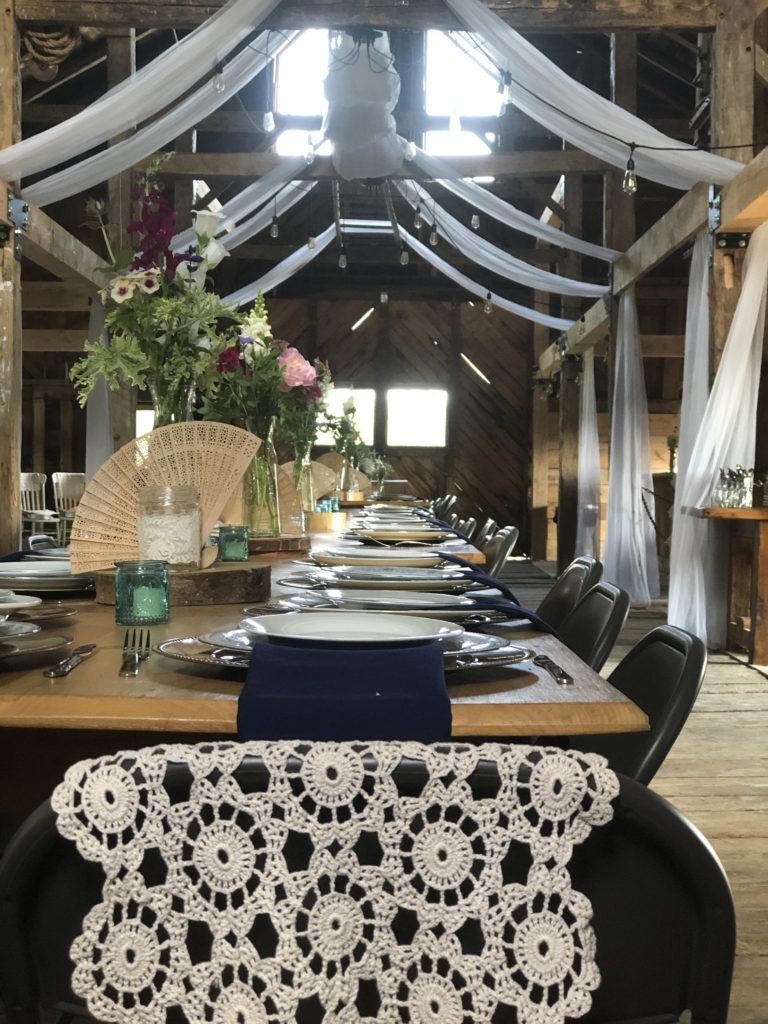 Hexagon Arbor – as pictured below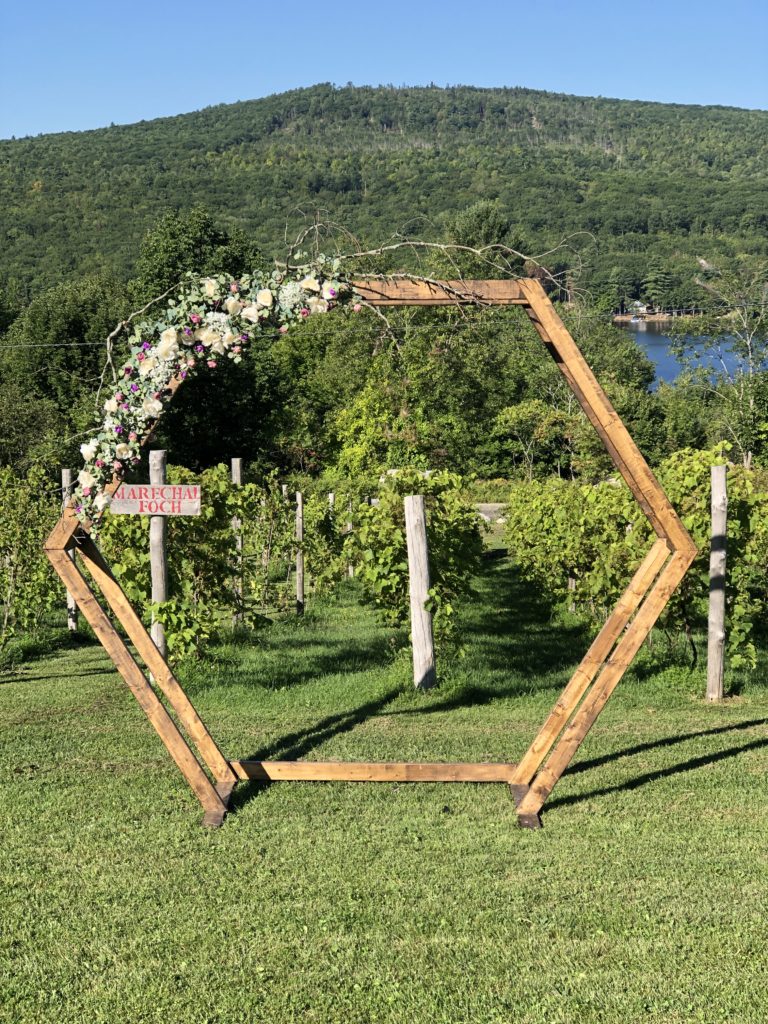 12 shepherd's hooks – which measure 28.5 inches tall with the base of the hook at 23 inches, these are often used to line the ceremony aisle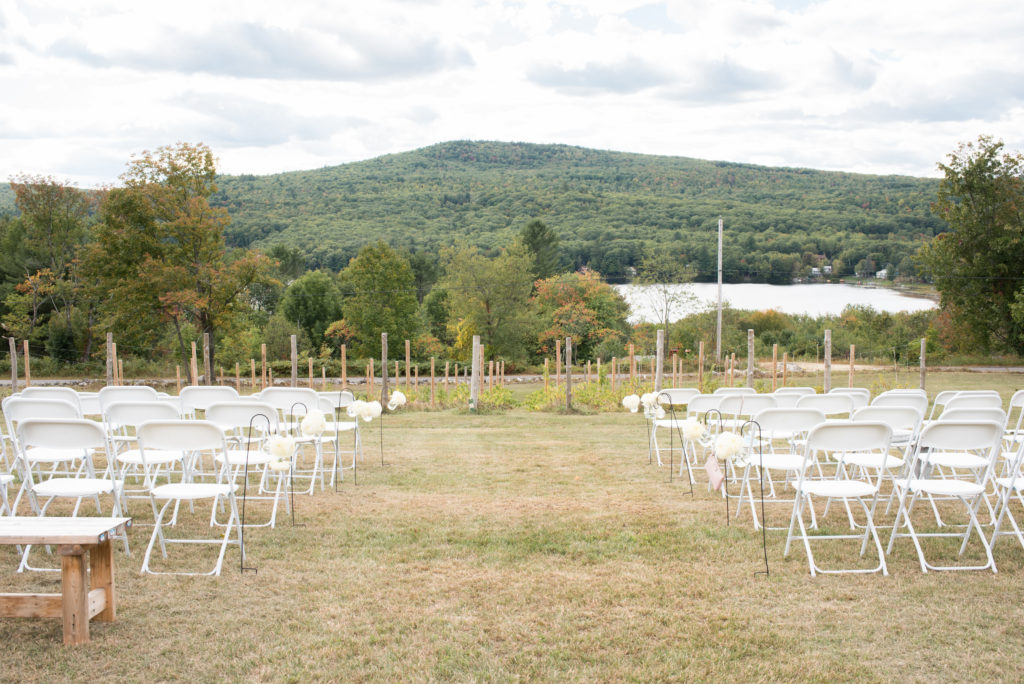 20 ceremony benches – which each measure 8 feet long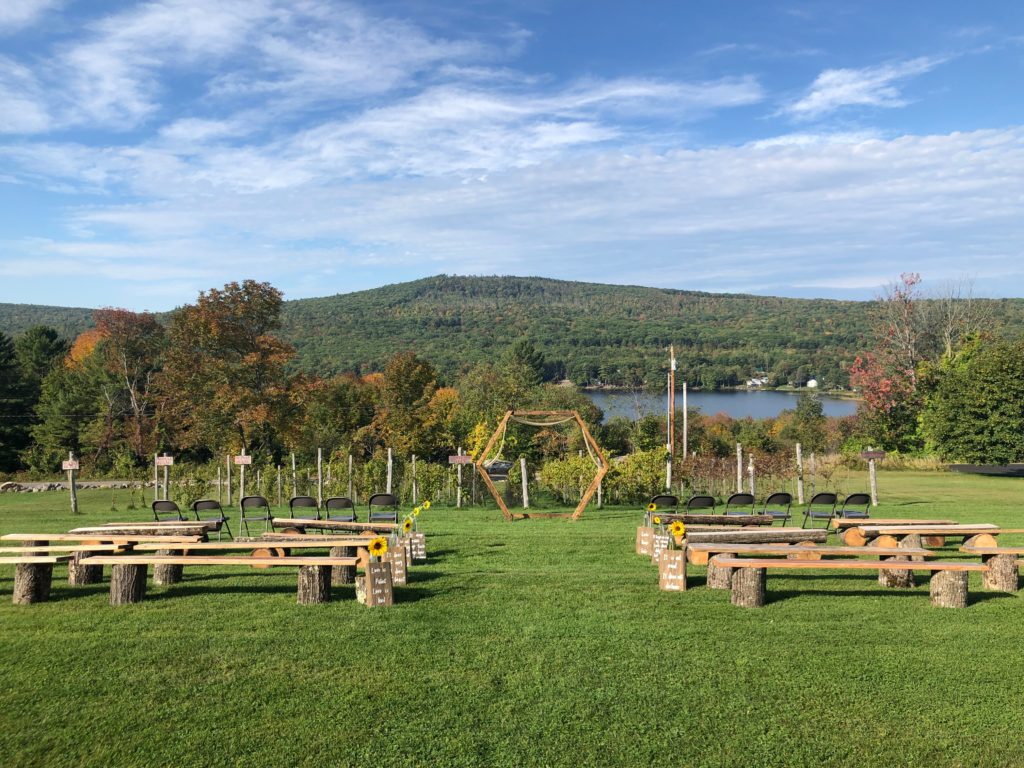 If you have been considering Bonaventura Vineyards as your wedding or event venue location, contact us today for a tour. http://bonaventuravineyards.com/?page_id=128.
As always thank you for your interest in Bonaventura Vineyards!
Jen Bonaventura