We are proud to be able to offer our guests wooden farm-style tables made on site here at Bonaventura Vineyards by our own Chad Casey. The majority of these tables have been constructed from reclaimed wood from our barn, much of it from the haylofts that were in place when we purchased the property. The tables are included in packages 2 and 3 . We are also able to provide chairs if needed, which are included in package 3 as well (https://bonaventuravineyards.com/the-packages/ ). We currently have 15 tables on site and 125 chairs; we will be adding to this inventory during 2020, including the addition of a smaller sweetheart size table. The barn can comfortably seat up to 150 guests.
13 of the tables measure 8 feet long by 35 inches wide and can comfortably seat 8 guests (4 chairs on each side):
On these 13 tables you could also add a guest(s) to either end and seat up to 10 if needed (as pictured below with this table of 9):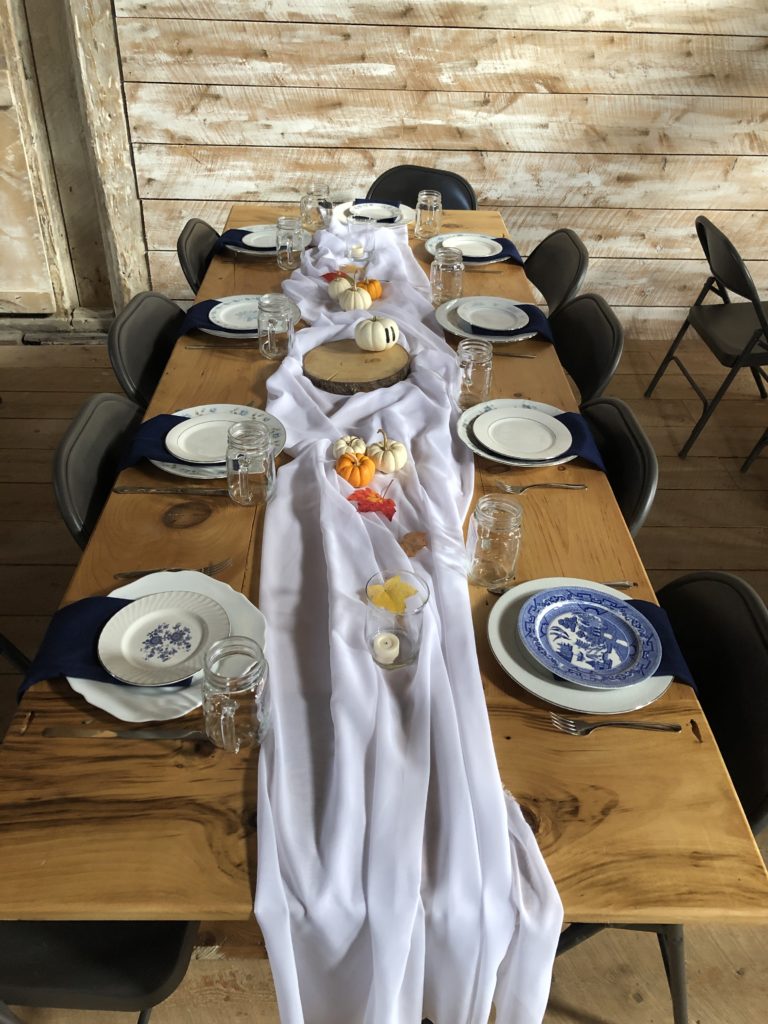 We also have 2 longer tables, which make great head tables if you choose to have one. They are both 12 feet long, one is 35 inches wide and the other is 29 inches wide. These will comfortably seat 10 guests (5 chairs along each side) or 12 if you place another guest at the head of each table.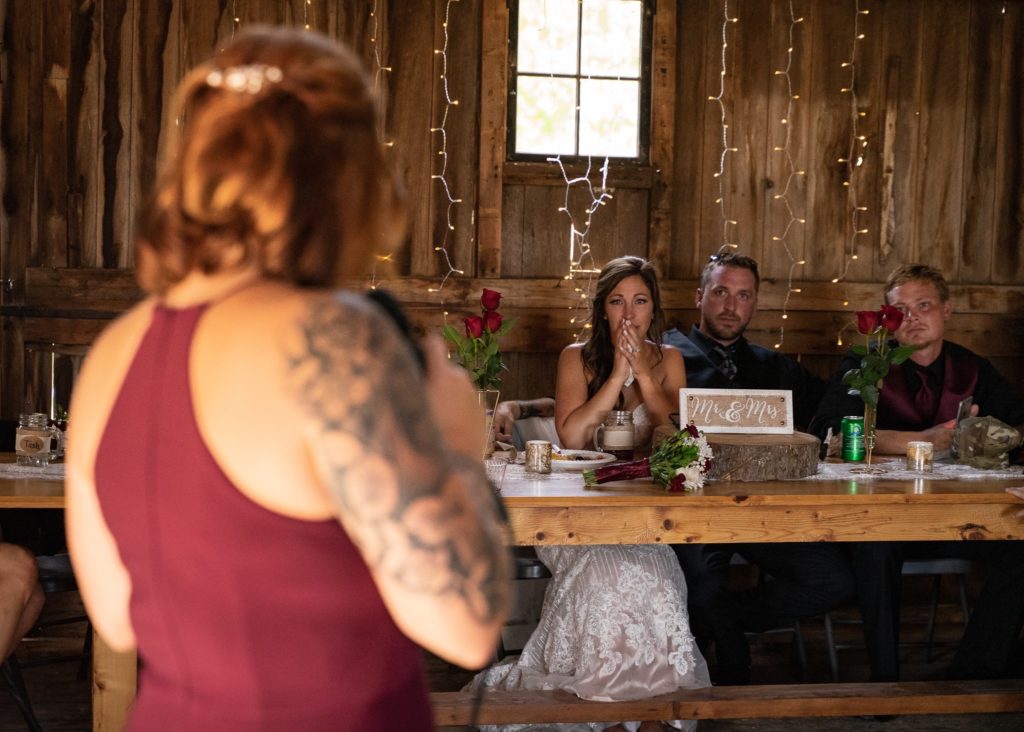 The 12 foot x 29 inches wide table has often been utilized for desserts: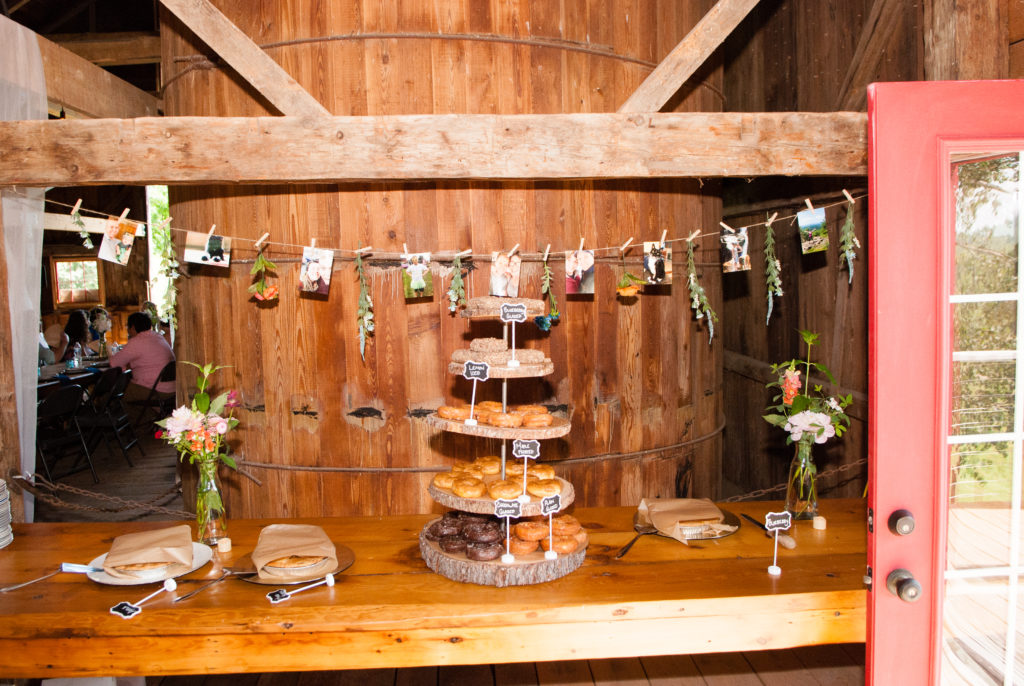 If you do not end up needing all the tables for your guests, you can use them for other purposes as well, for example the seating chart, cards, gifts and/or your guest book: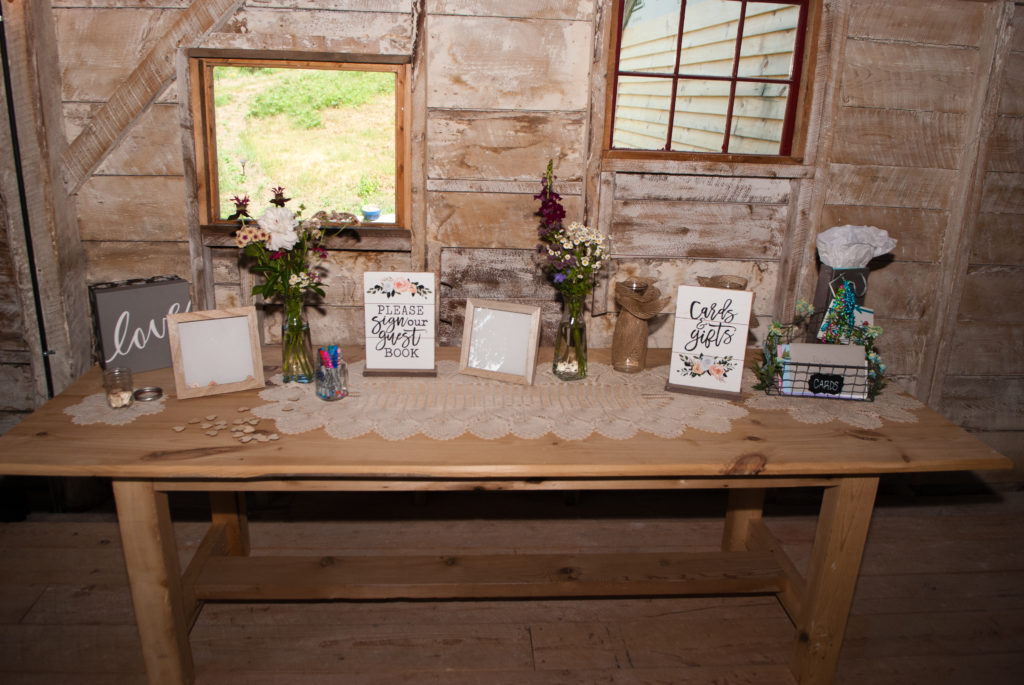 The 125 chairs are a folding style, made of metal and they have been painted a neutral bronze that compliments most color palettes. They can be left plain, dressed up with a sash or covered with a slip cover (sash and slip covers not provided):
We hope you have found this post helpful, if we did not answer a question you have, please do not hesitate to reach out! And if you have been considering Bonaventura Vineyards as your wedding or event venue location, we do still have availability for 2020 and are actively booking for 2021, contact us today for a tour. https://bonaventuravineyards.com/contact-us/
As always thank you for your interest in Bonaventura Vineyards!
Jen Bonaventura
Please follow and like us: