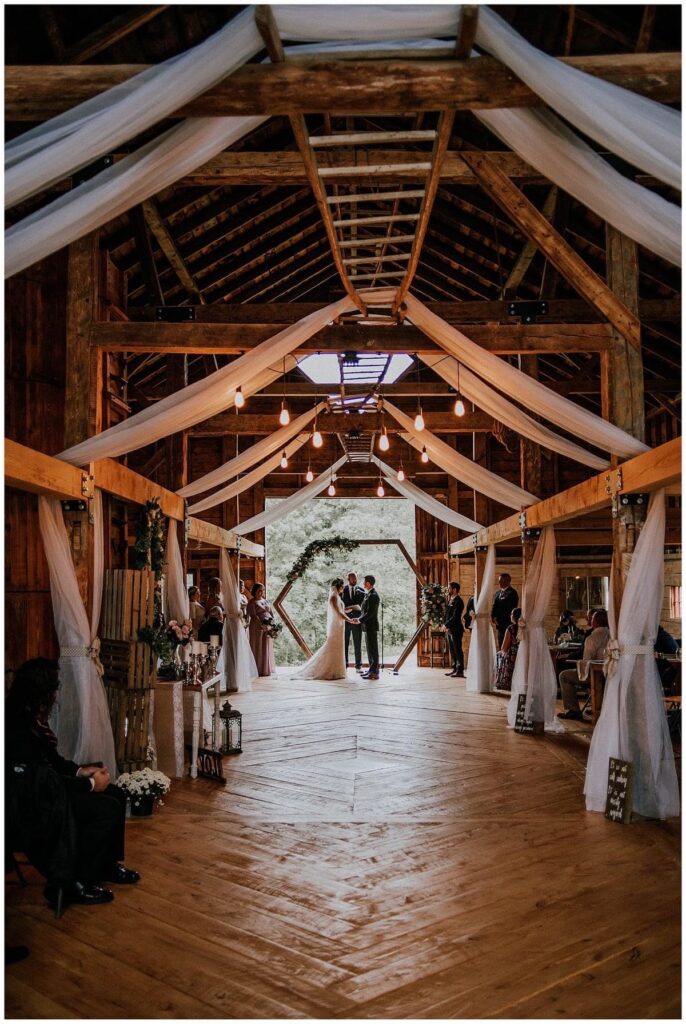 Built in the 1890's, this 70′ x 36′ barn has a fantastic view of one of the vineyards and Little Bear Pond below. We added a 12′ x 24′ deck that overlooks the water and gives you a place to sit and enjoy some pretty amazing sunsets or hold your cocktail hour.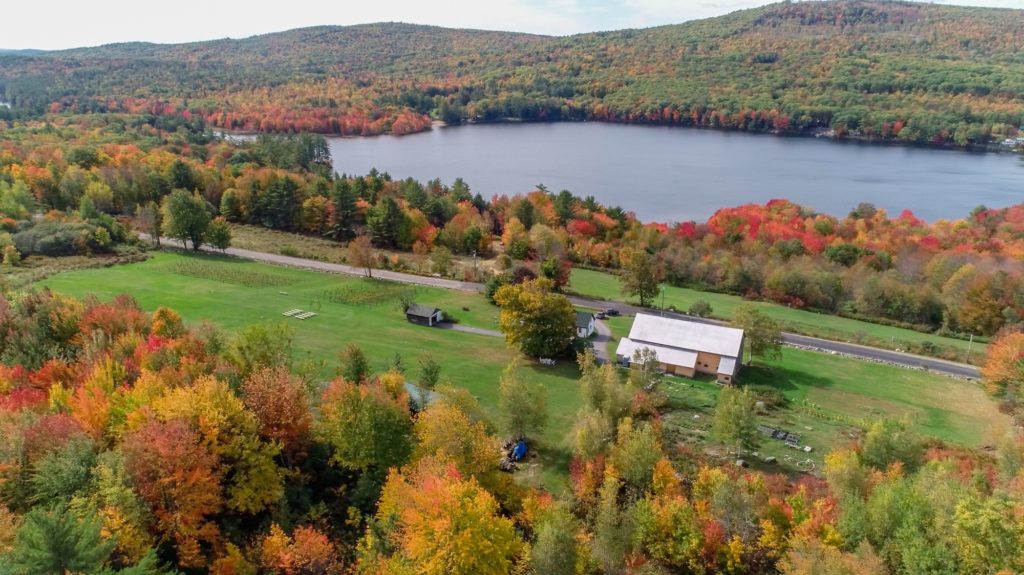 There are French doors providing easy access between the deck and the main function area.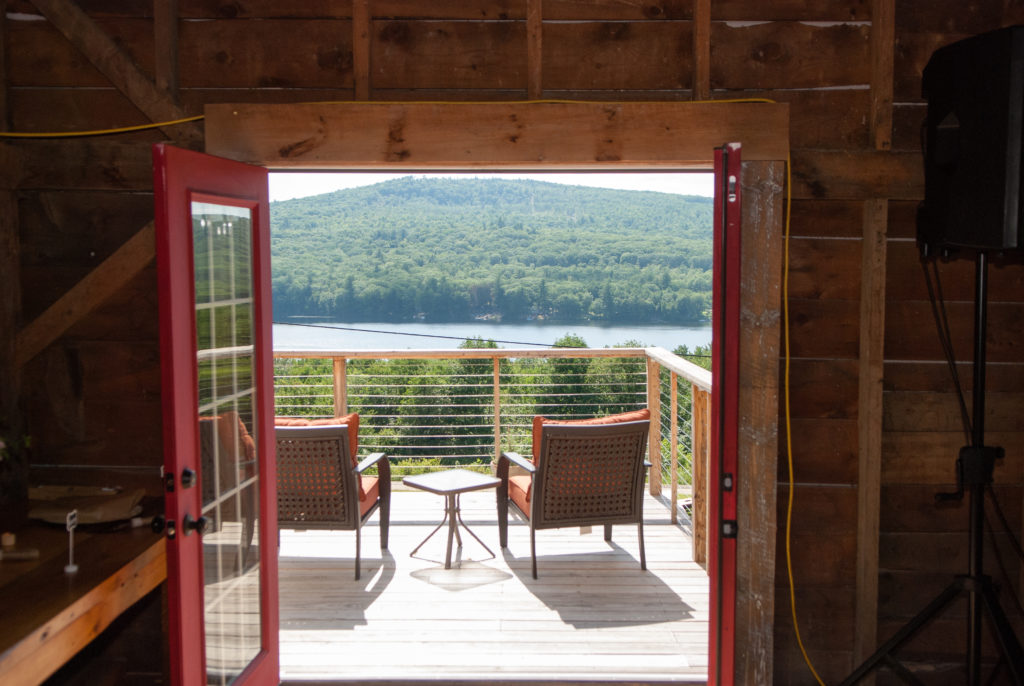 Since purchasing the property we have replaced the majority of the siding with 6″ pine clapboard.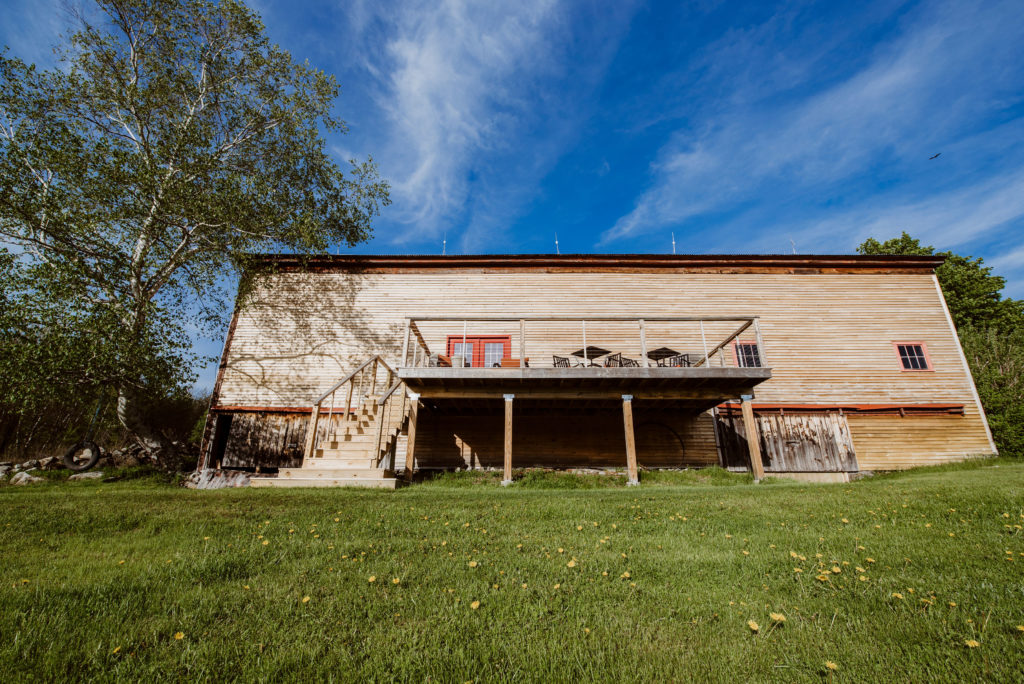 We have also replaced and added to sections of the floor, improved some of the structural components underneath, completed work on the windows (and will continue to), sanded, painted, added a bar area, all while trying to keep the overall character of the barn intact.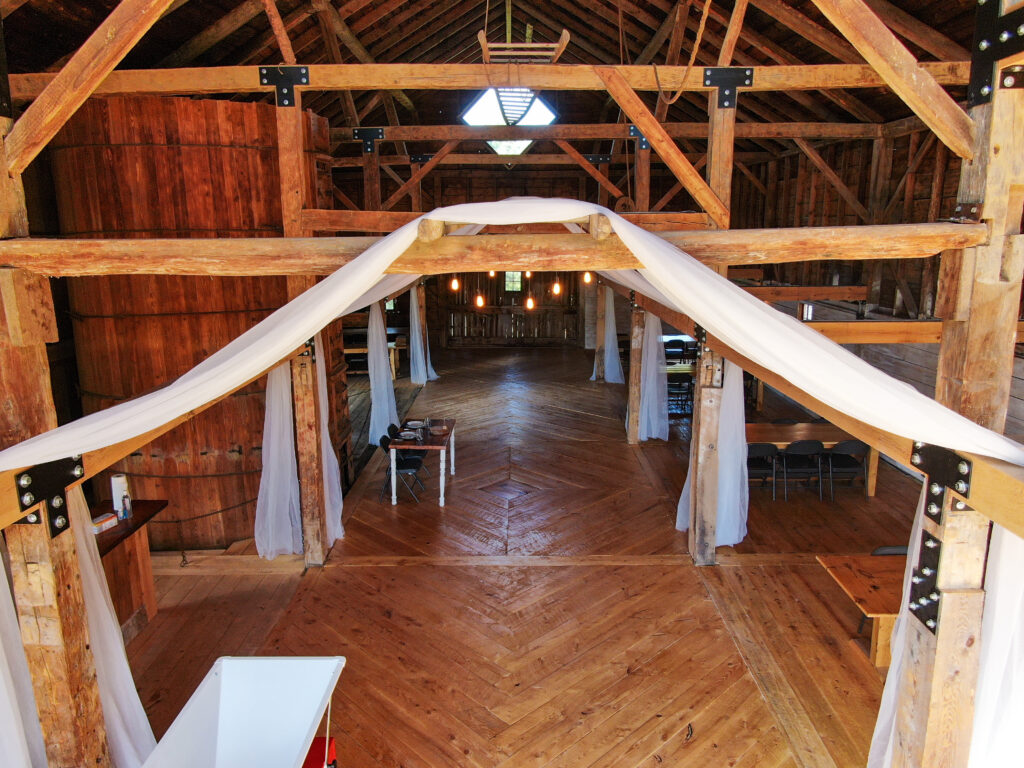 The barn is now ready for your wedding, reception or event, contact us today for a tour!