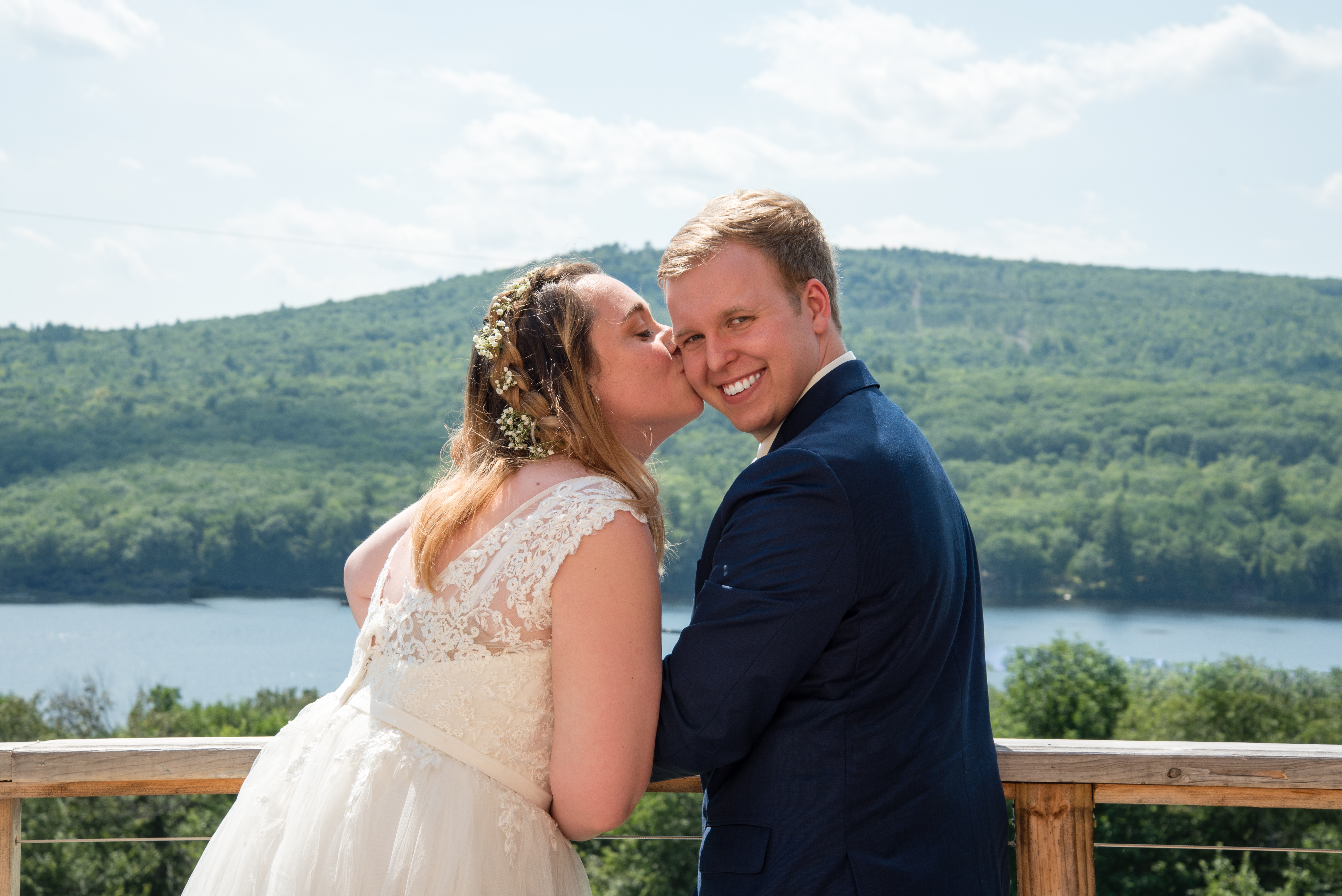 Summers in Maine keep visitors coming back year after year and Rose and Collin chose one of our beautiful, sunny, Maine summer weekends for their wedding. They were married at the stunning and historic Basilica of Saints Peter & Paul in Lewiston, Maine by Reverend Matthew Gregory.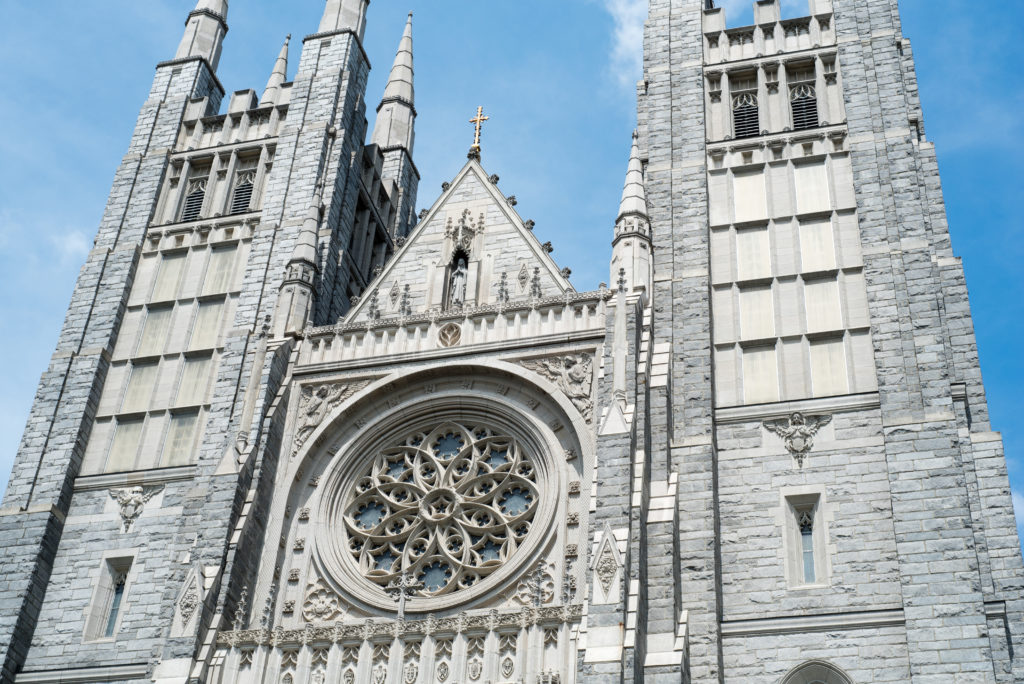 Following the ceremony, the newlyweds and their guests made the quick 30 minute drive to Bonaventura Vineyards for their barn wedding reception. Although it was quite possibly the hottest weekend of the summer, there was a breeze here in Hartford and the heat did not stop Rose and Collin and their guests from enjoying the day including partying on the dance floor! Before kicking off their celebration, this sweet couple were able to capture some photos around the property with their photographer Racine Photography (https://racinephotography.net) – thank you Alexa for sharing all these photos with us!
The reception was held in the shade of the barn. Rose and Collin chose to utilize our handmade barn wood tables (made by Chad on site from reclaimed wood from the haylofts of the barn, check out the following post for details: https://bonaventuravineyards.com/take-a-seat/) and also our simple folding chairs painted in a neutral bronze. The white drapery is also part of the Bonaventura Vineyards inventory and available for couples to use if they choose (review our Wedding Decor post for details: https://bonaventuravineyards.com/wedding-decor/).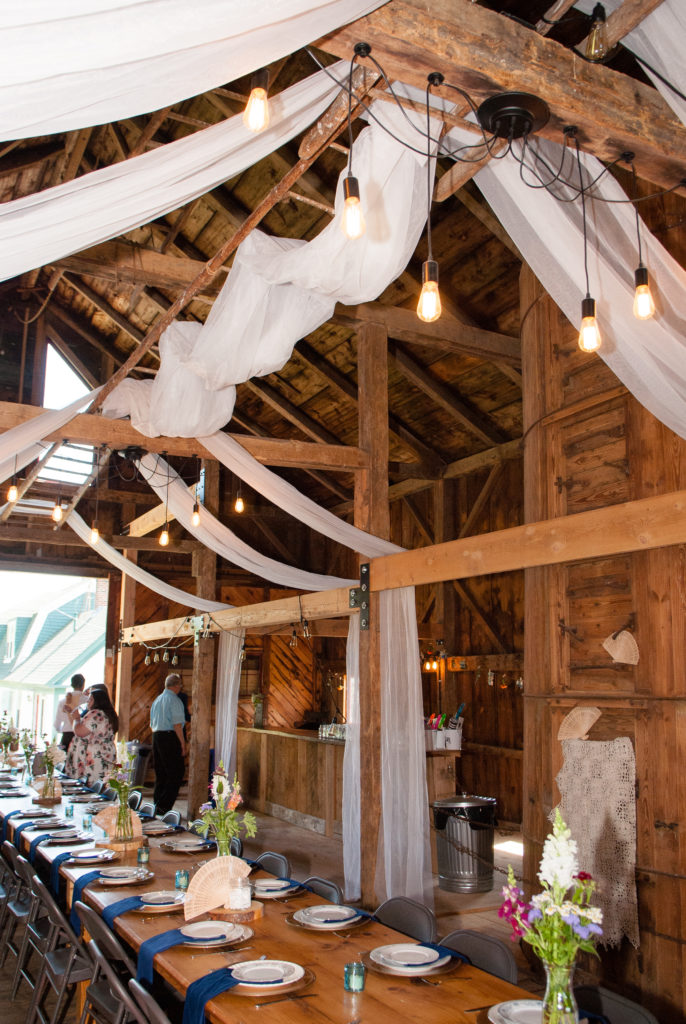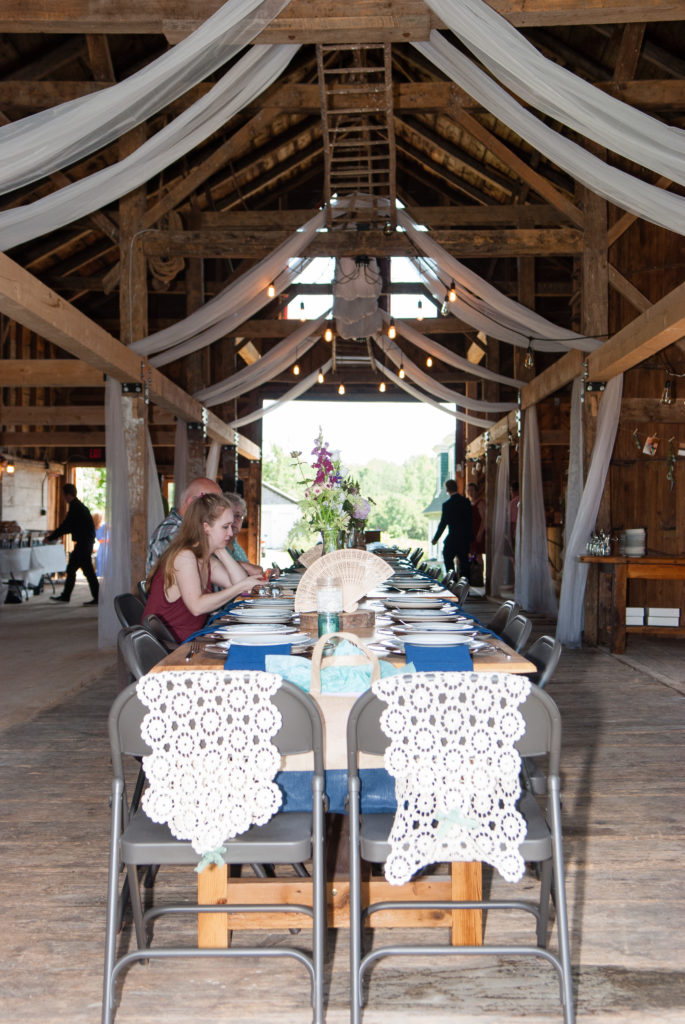 Catering was provided by Famous Dave's of Scarborough, Maine and Rose and Collin were able to utilize our mix-and-match China dishes, gold chargers, flatware and navy napkins to serve their guests.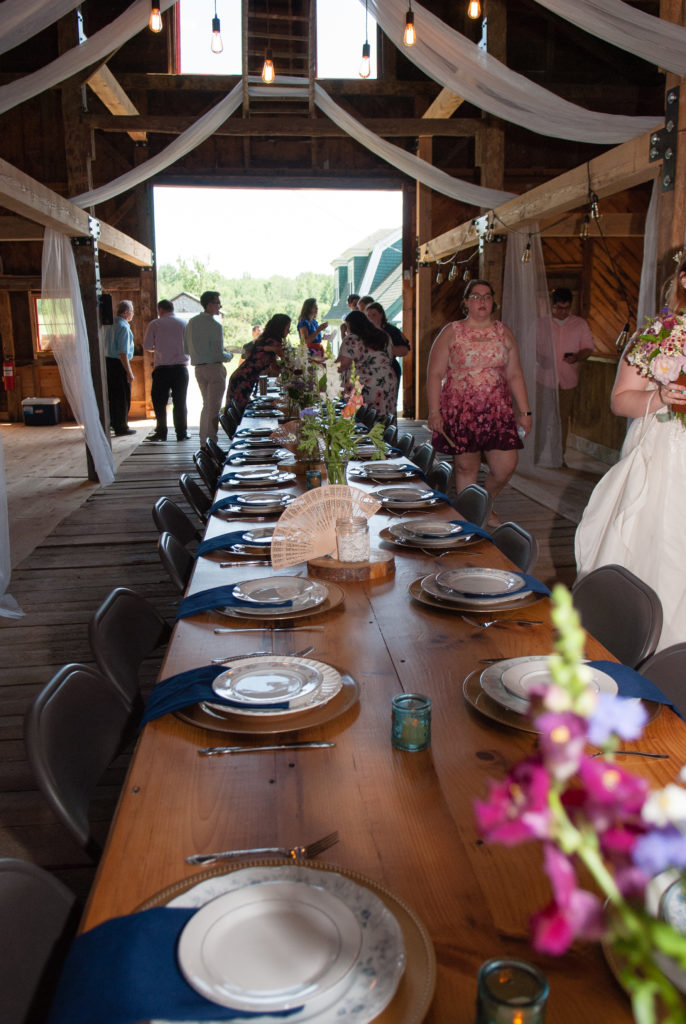 The delicious desserts were baked by The Italian Bakery in Lewiston, Maine (https://www.theitalianbakery.biz). Rose and Collin took advantage of one of the longer farm tables to display donuts on one of our dessert stands with a variety of pies arranged around it. YUM!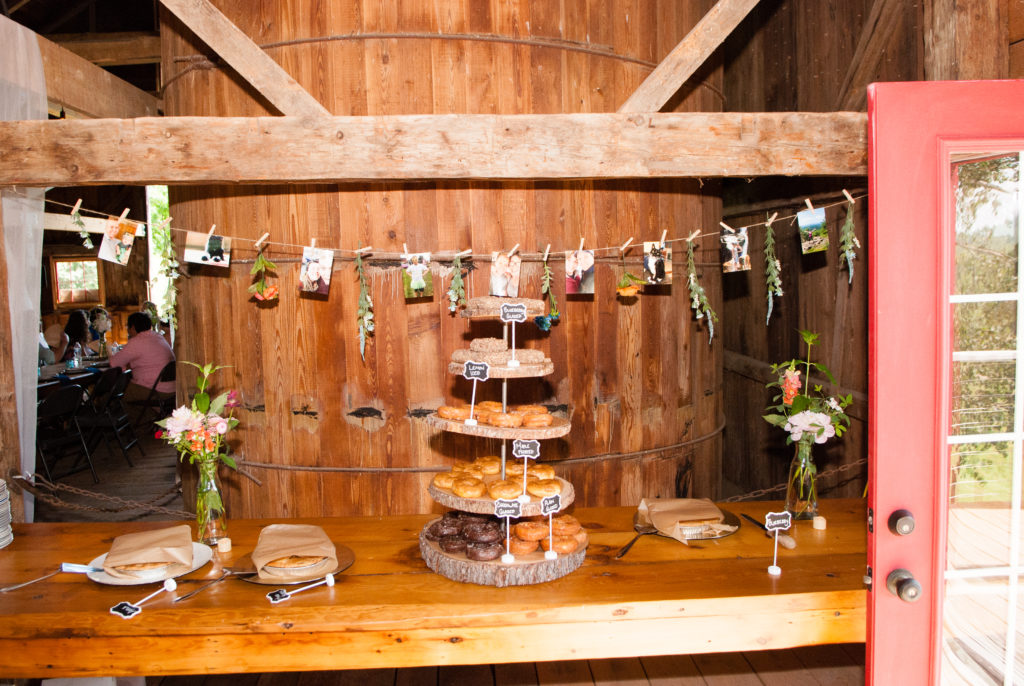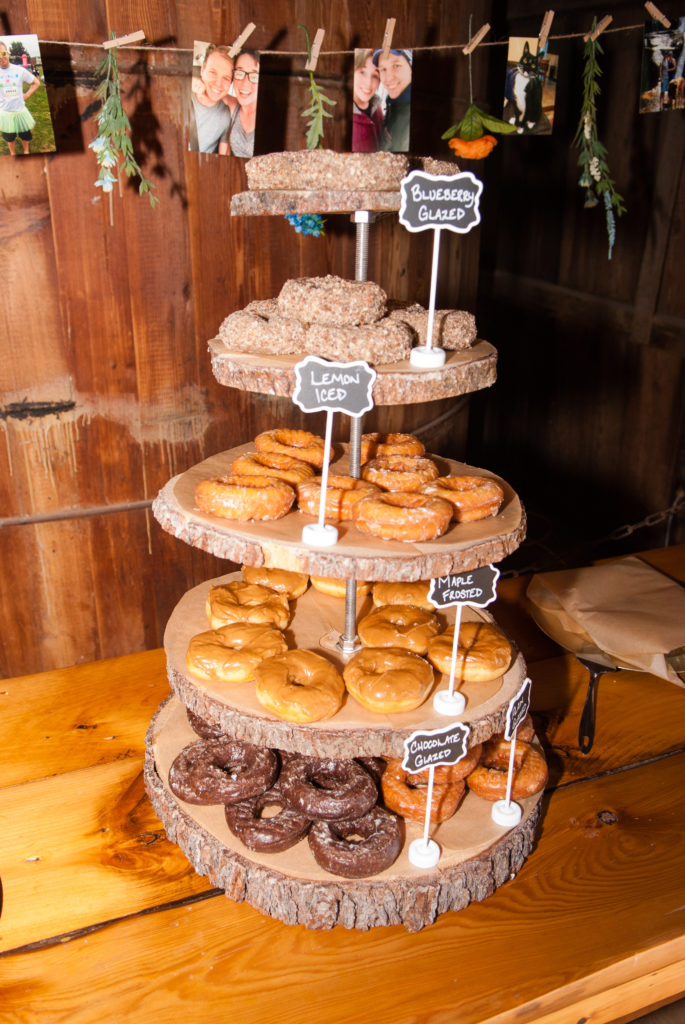 Another farm table was able to be used for the guest book and gift table. The colors of their flowers popped against the white-washed wall. Rose's Mom created all their floral centerpieces and Rose's bouquet from flowers provided by Meadow Ridge Perennial Farm in Hebron, Maine (http://www.meadowridgeperennials.com/Home_Page.html).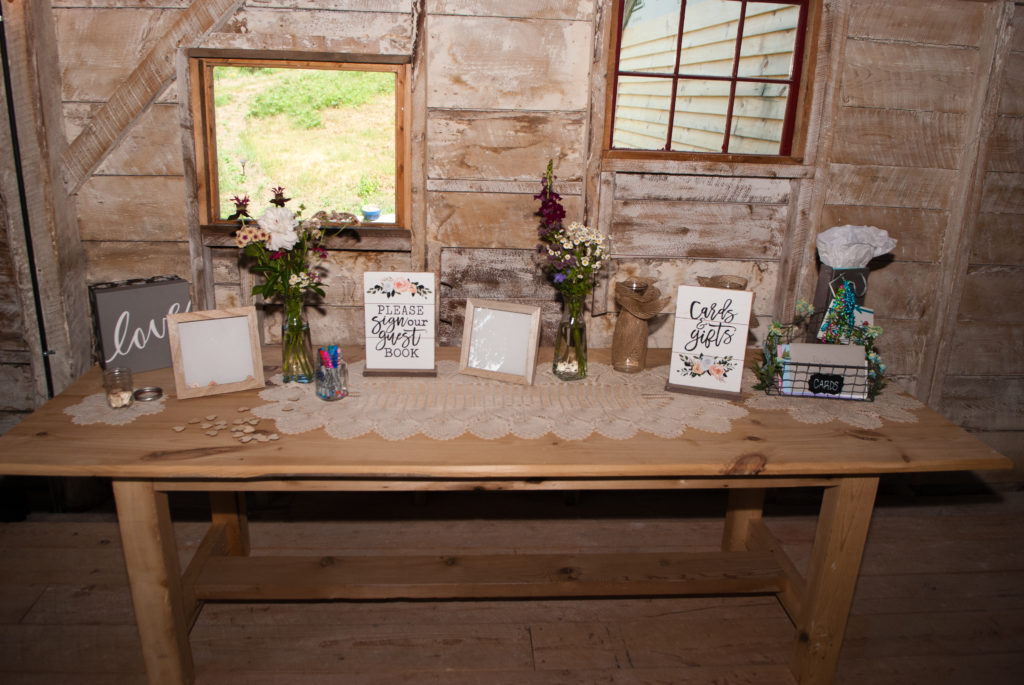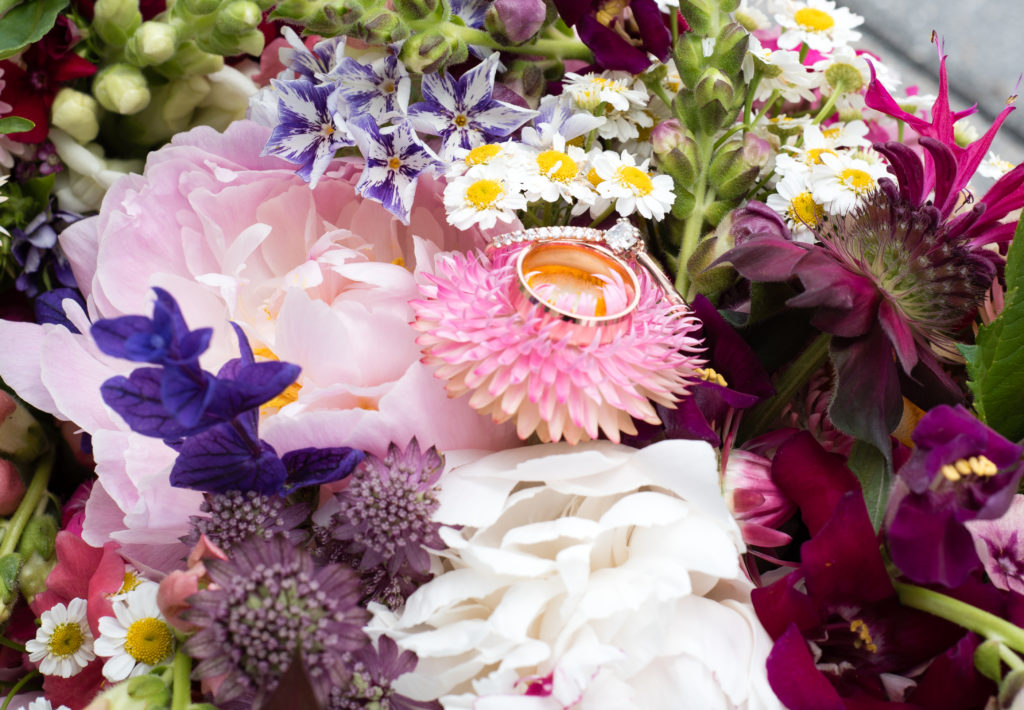 Congratulations again Rose and Collin! We so enjoyed working with you both and we hope your wedding and reception were all that you imagined they could be! We wish you both a lifetime of love and laughter!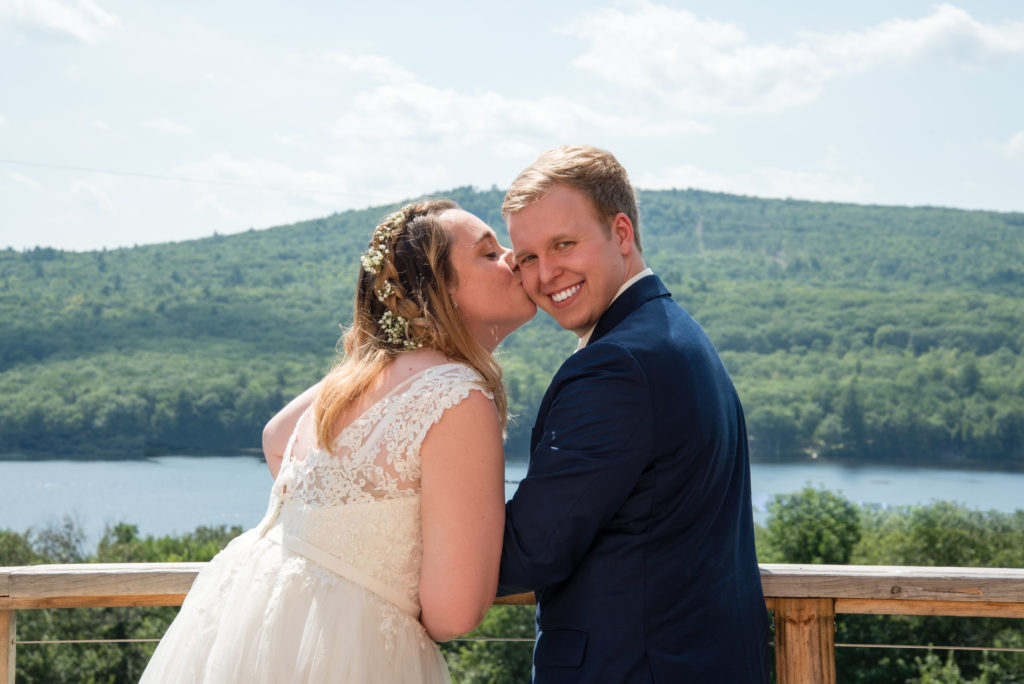 If you are dreaming of a summer barn wedding with a view like Rose and Collin's and think Bonaventura Vineyards might be the location for you, contact us today for a tour https://bonaventuravineyards.com/contact-us/. We still have availability for 2020 and are booking for 2021.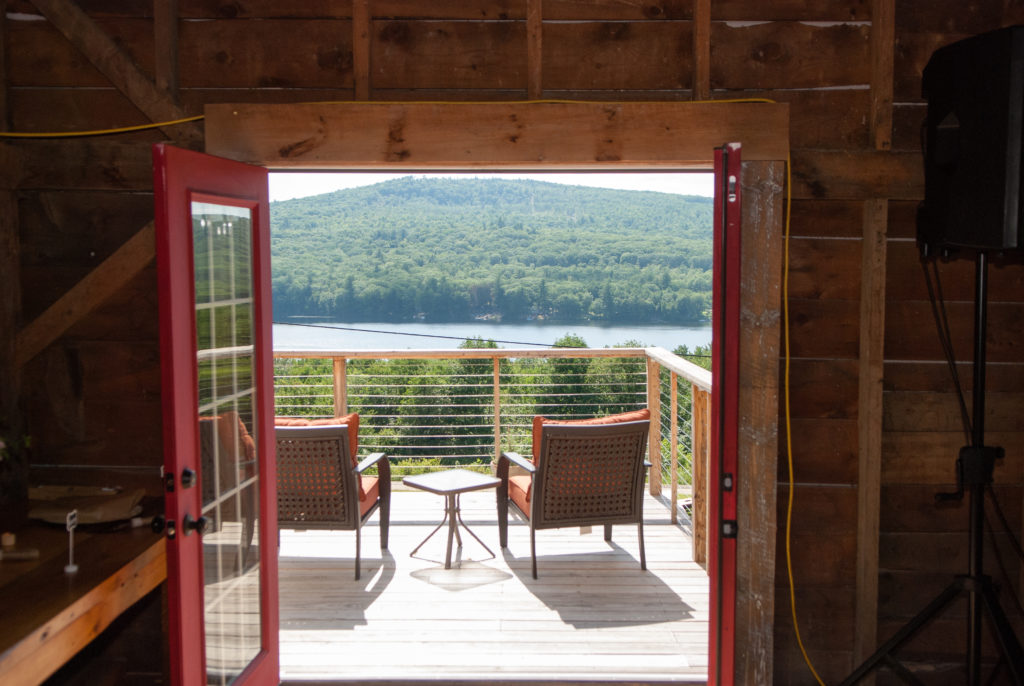 Special thanks to https://racinephotography.net for all the photos shared for this blog post! Thanks as well to some of the other vendors that made this day possible: Bar Service: http://mauricerestaurant.com/MR/, Bride's Dress: https://www.davidsbridal.com/, Favors: https://www.myweddingfavors.com, Ceremony Music: Scott Vaillancourt, Groom's Suit: https://www.menswearhouse.com, Hair and Make-Up: Liz at https://www.blushbeautyme.com, and speakers used for the reception provided by http://www.mainstreetmusiclessons.com.
Thanks as always for your interest in Bonaventura Vineyards!
Jen Bonaventura