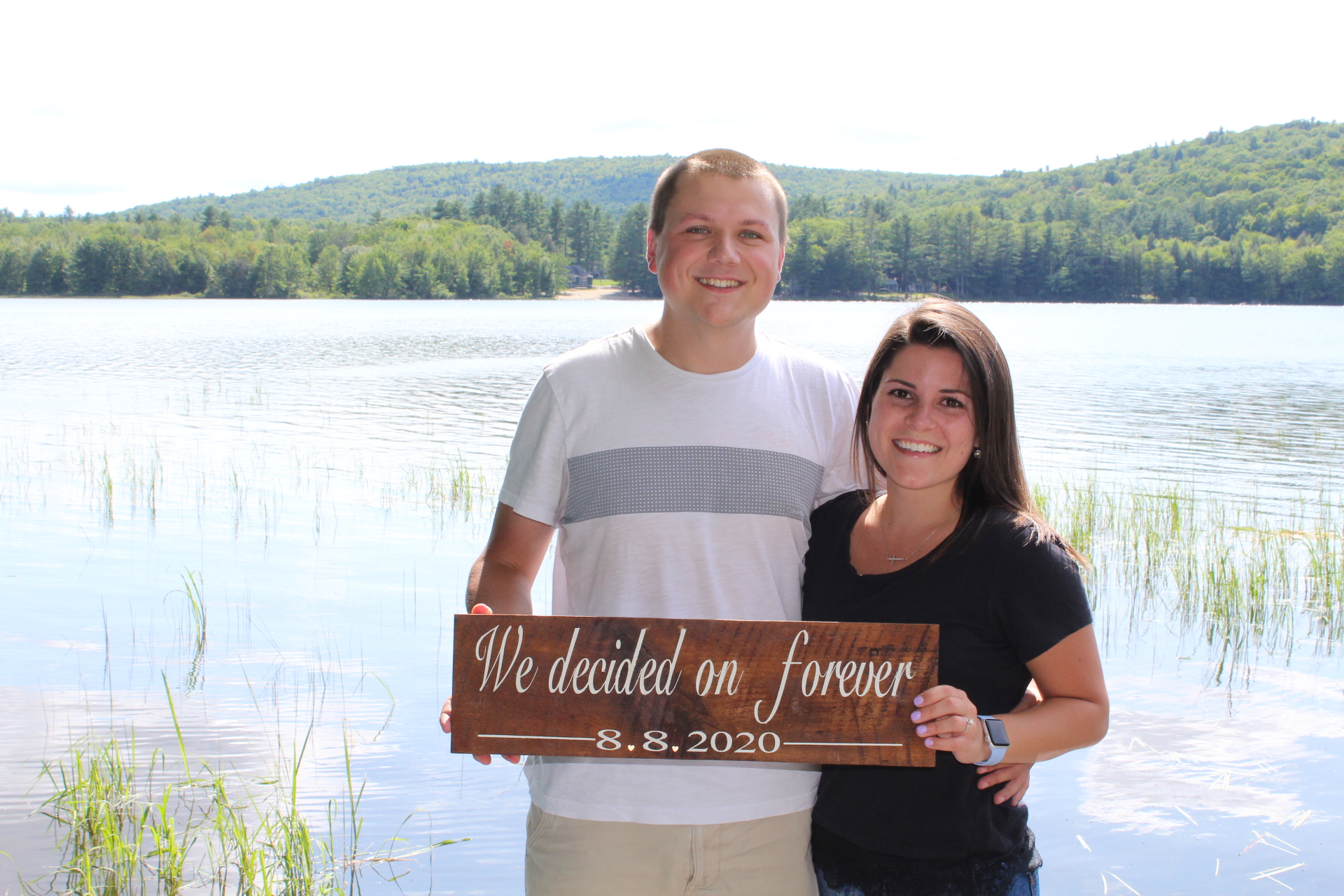 When you know, you know, right? Right. I don't recall the exact moment that I knew I was going to marry Tyler, but I certainly knew it for a while. We started dating in high school, continuing through college and moved in together after we both graduated.
Without nursing school to focus on, I started to think about getting engaged/married and eventually began to pressure Tyler. I knew I wanted to be with him forever and I was pretty sure he wanted the same, so why wait? Every time we went out to dinner or on any type of date, okay let's face it, basically anytime we left the house I dressed up because I thought "this could be it, maybe he will propose today." After many months of this situation I started to think that maybe I needed to stop waiting for it and just enjoy our relationship; like on Christmas Eve as a child when you're so excited for Christmas morning but if you don't go to bed then Santa can't come! So on a random Saturday in August when my Dad asked if Tyler and I would come up for the day to help out around the barn, I didn't think anything of it. I jammed to the recently released Taylor Swift album in the car while Tyler reluctantly listened along for the hour long ride to my Dad's house. We arrived and went to work as usual, me chatting away to my Bonus Mom, again listening to the new Taylor Swift CD and enjoying a beautiful summer day. After the work was done, Tyler and I decided to go for a kayak ride around the pond.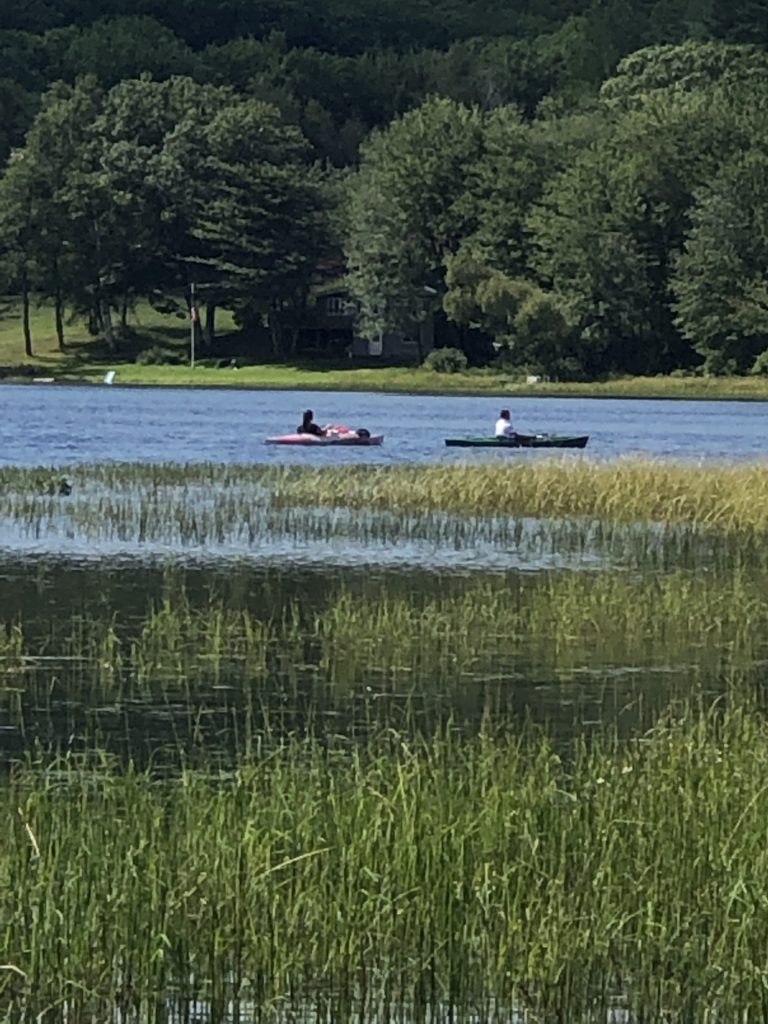 We paddled back to the dock and relaxed in lawn chairs facing the sunshine. Tyler started talking about our relationship. All that we had been through, how happy he was, all of my qualities that he appreciated…and down walks my Dad with his camera. And sits in the chair next to me. Silence. I look back and forth between my Dad and Tyler thinking "does my Dad really not know what's happening here? Why doesn't Tyler just continue with the proposal?" (I figured out pretty quickly that's what Tyler was doing.) After a few more moments of awkward silence, I commented on how nice the weather is, which didn't help to dissipate the awkwardness. Slowly, my Dad gets up, walks off the dock and back into the woods. Tyler's speech then picks up where he had left off and I couldn't help but laugh, knowing that some part of their plan had been miscommunicated.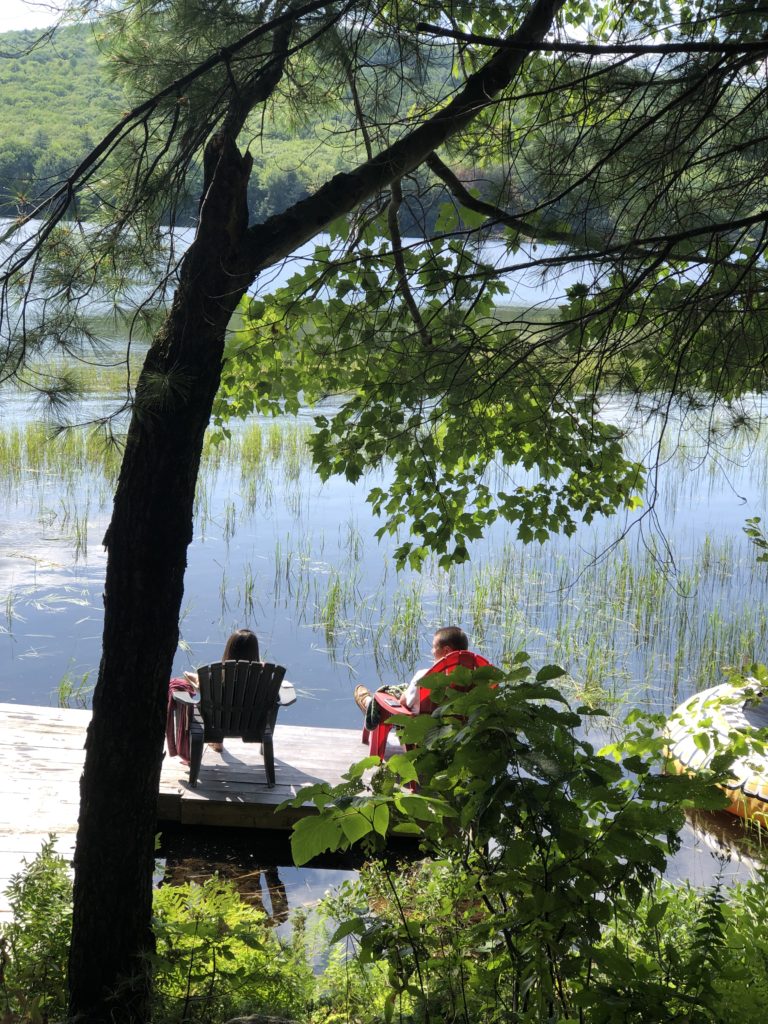 Finally, Tyler got down on one knee and asked if I would marry him. YES! Of course, yes! I looked up through tears and noticed that my Dad and Bonus Mom were now standing a few yards away from us, also teary eyed and taking photos. I looked down and the ring was sparkling so gorgeously in the sunlight and I couldn't wait to put it on, it was perfect!
I couldn't have imagined a more special place for Tyler to propose, considering how close I am with my Dad. While it may not have gone completely according to plan, I couldn't have created a better proposal for myself and I wouldn't change a thing about it. In the words of Taylor Swift, "it's a love story" and I said yes!
Not only did we get engaged at Bonaventura Vineyards, we are excited to be having our wedding on the property as well, continuing the family tradition (my Dad and Bonus Mom tied the knot overlooking the vineyards in 2016)! I know I'm biased but it really is a beautiful spot for a wedding, if you are still searching for your venue contact (https://bonaventuravineyards.com/contact-us/) them today for a tour!
Thanks for checking out our engagement story!
Lexi Casey