Maple Syrup Season, Part II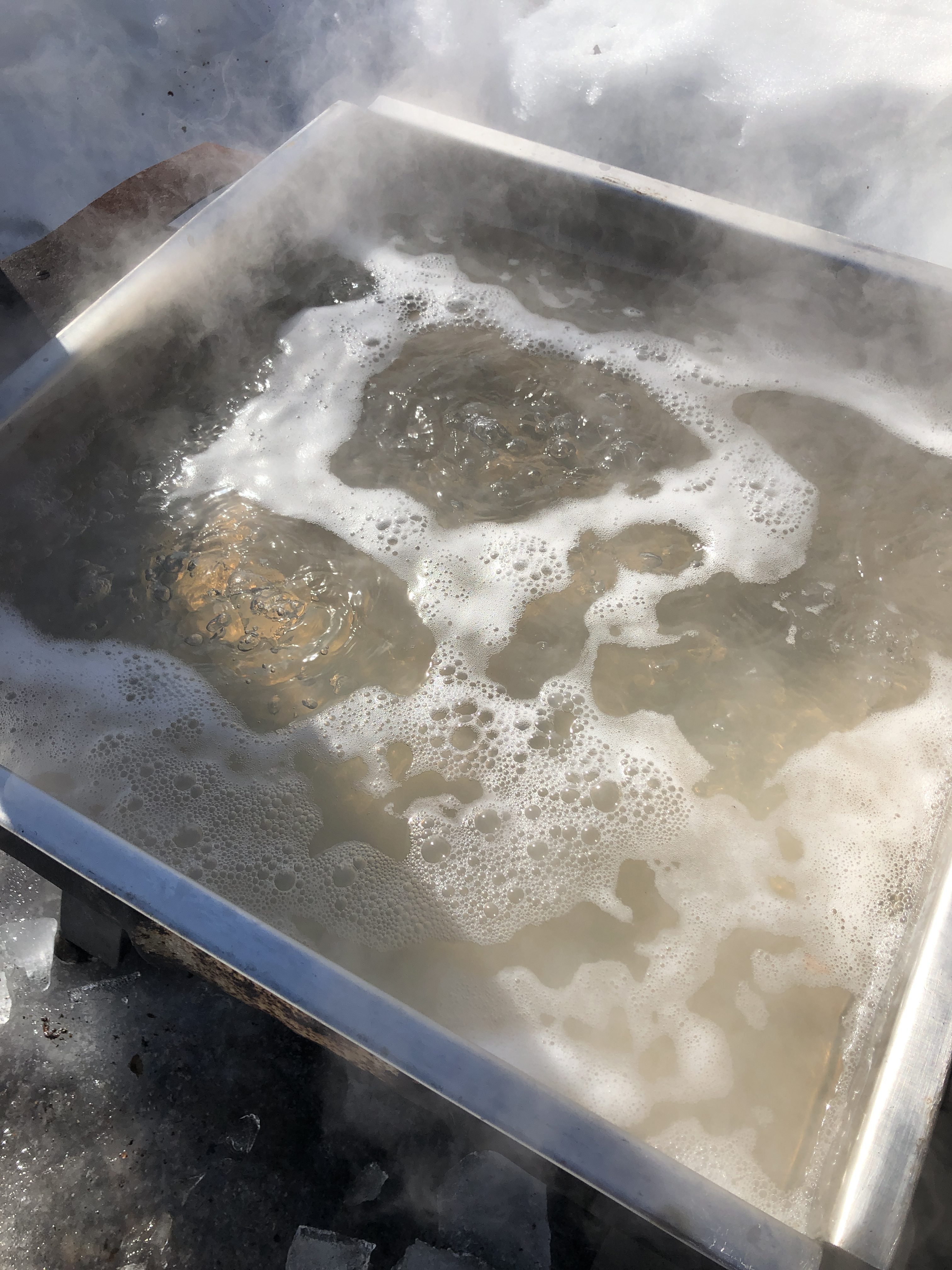 Since Chad is tied up today with the boiling process, I am taking back over the blog for Part II of our series on the maple syrup season here at Bonaventura Vineyards. This year marks the most amount of snow still on the ground when we started boiling; Chad had to shovel out and around the evaporator.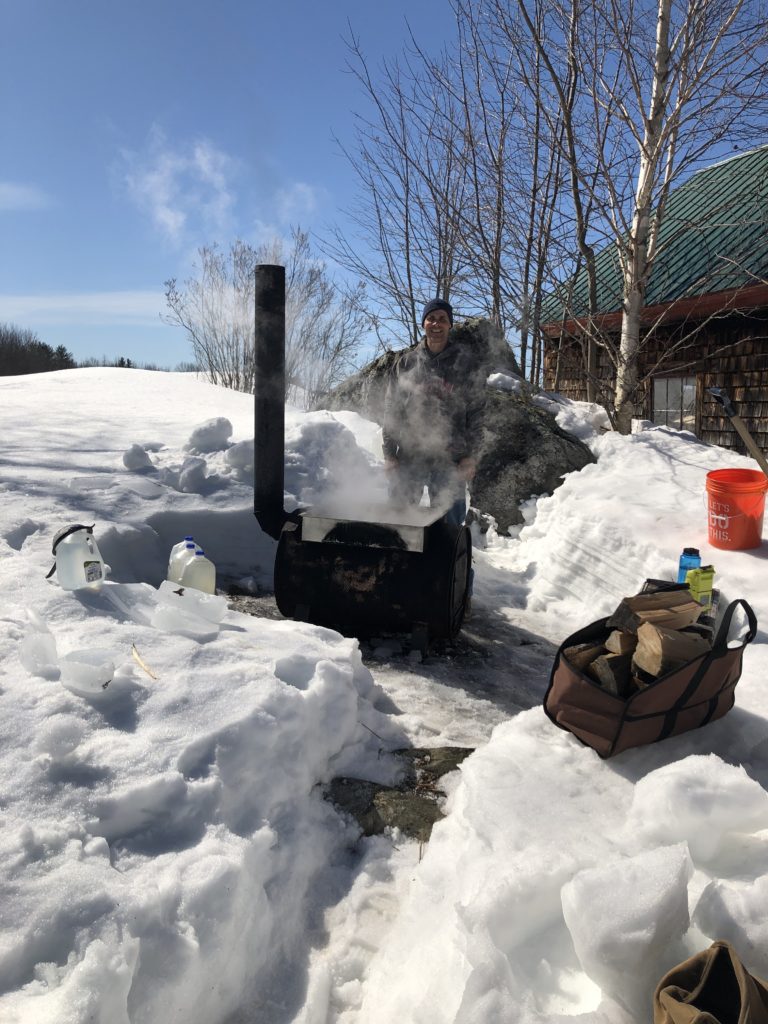 Once we have collected enough sap, we wait for a minimum of 30-40 gallons, we begin the process of boiling it down to remove the water. When the sap comes out of the tree it consists of only 2-4% sugar, the rest is water. It takes approximately 40 gallons of sap to produce 1 gallon of syrup. Today we boiled approximately 29 gallons of sap. Big Momma provided 6 of those gallons.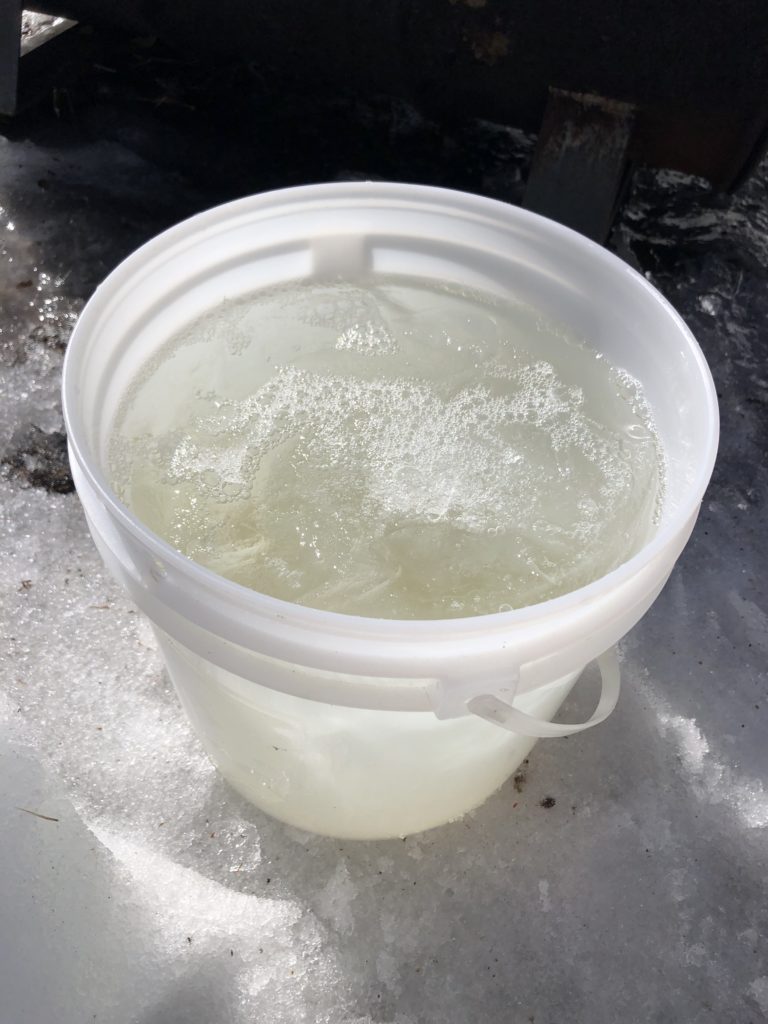 As Chad mentioned in Part I, the Culleton's, our next door neighbors, lent us their original evaporator the first year to get us started and we are still using it today. Every year we say we are going to upgrade and also build a sugar shack, however other priorities and time have prevented us from doing so; we hope to do this at some point in the future. Below is a picture of the evaporator we use, it is an old metal barrel with legs welded to the bottom, the lid converted to a door, and a flue at the bottom or back of the barrel. A section of the barrel was cut off to allow for a stainless steel tray. A fire is built inside the barrel and the sap boils in the stainless steel tray.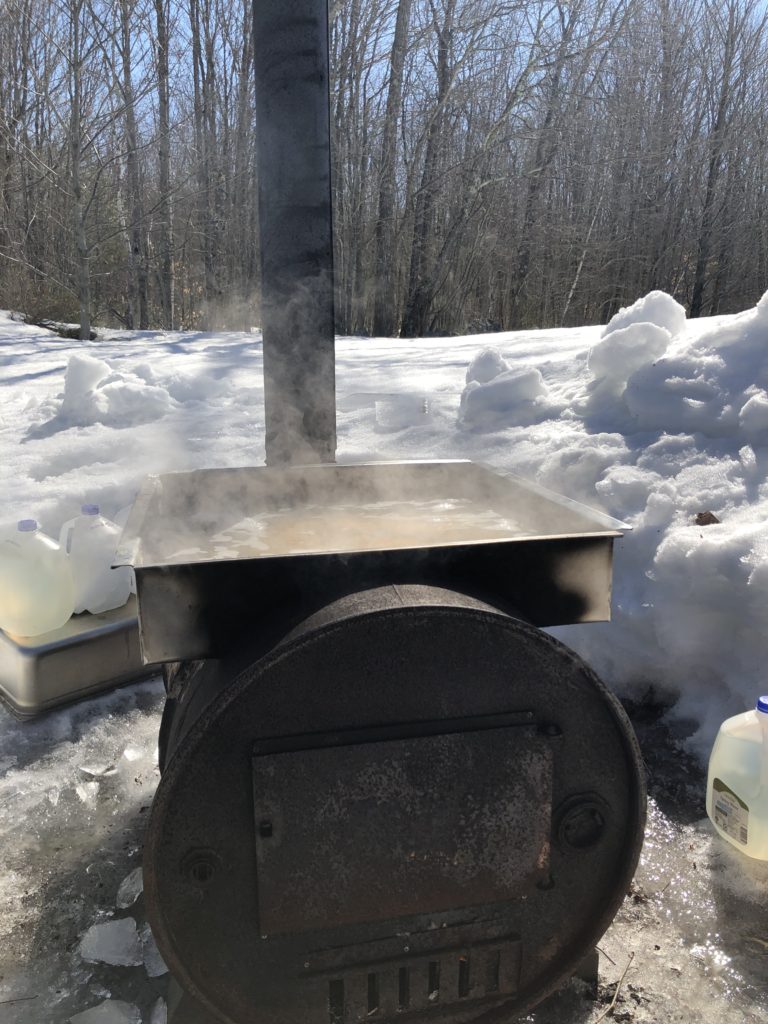 The goal is to keep a rolling boil. To accomplish this, we need to keep the fire nice and hot. As the water evaporates we keep adding more sap. During the boil foam will result, we use a strainer to remove it.
Once we have added all the sap, we keep the rolling boil going until the water has evaporated down to a level that we can fit in our finishing pot or pots as was the case today. It is always a little stressful transferring the boiling sap in to the pots, but we have a system that works for us.
Chad started today around 9:30 and finished this part of the process at 6:30 this evening. He always wishes he started earlier as it is often a long day, however today worked out, we were inside before the sunset. There have been many times when we have been out well past dark.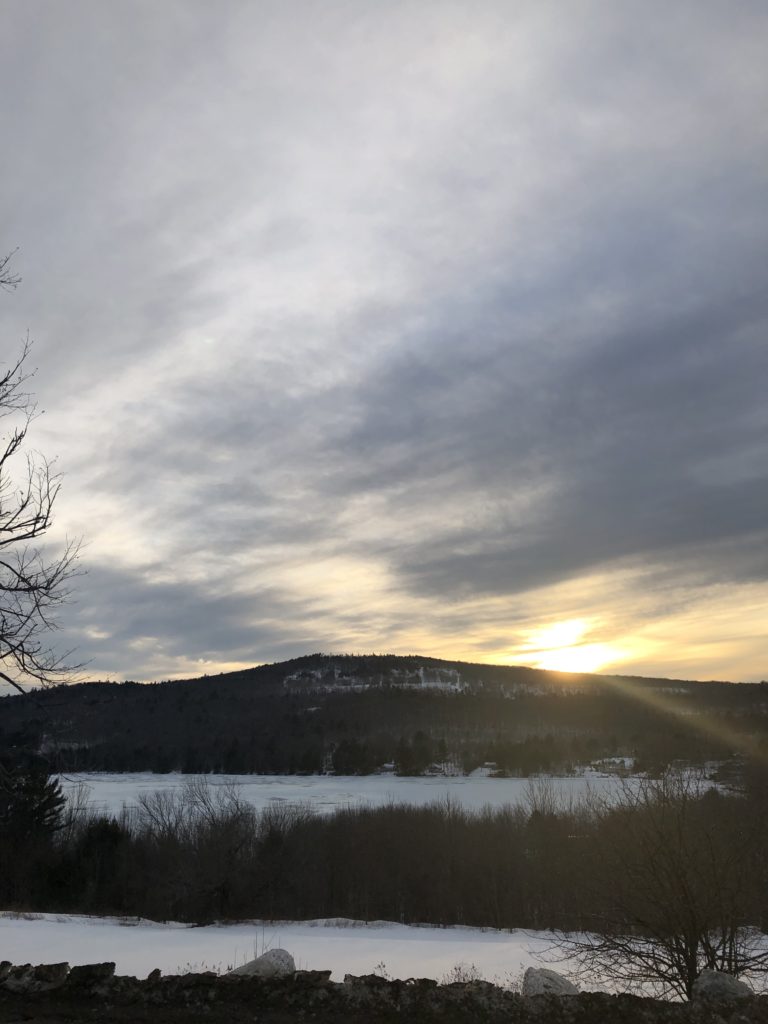 In Part III we will share the final steps of making the sap in to syrup, but I thought I would share one of the ways we utilize the final product. We love French Toast, waffles or pancakes topped with our syrup, but we also use it in recipes and as a marinade. Tonight I made brussel sprouts, I added salt, pepper, olive oil and then I drizzled maple syrup over them. The syrup adds a sweetness and helps crisp up the leaves, so good!
Before – drizzled with maple syrup

After – maple syrup helps crisp up leaves
If you have been considering Bonaventura Vineyards as your wedding or event venue location. We do still have availability for 2019 and are actively booking for 2020, contact us today for a tour and you may get a chance to see the boiling process; we are planning at least one more boiling day! http://bonaventuravineyards.com/?page_id=128.
As always, thank you for your interest in Bonaventura Vineyards!
Jen Bonaventura