Maple Syrup Season, Part I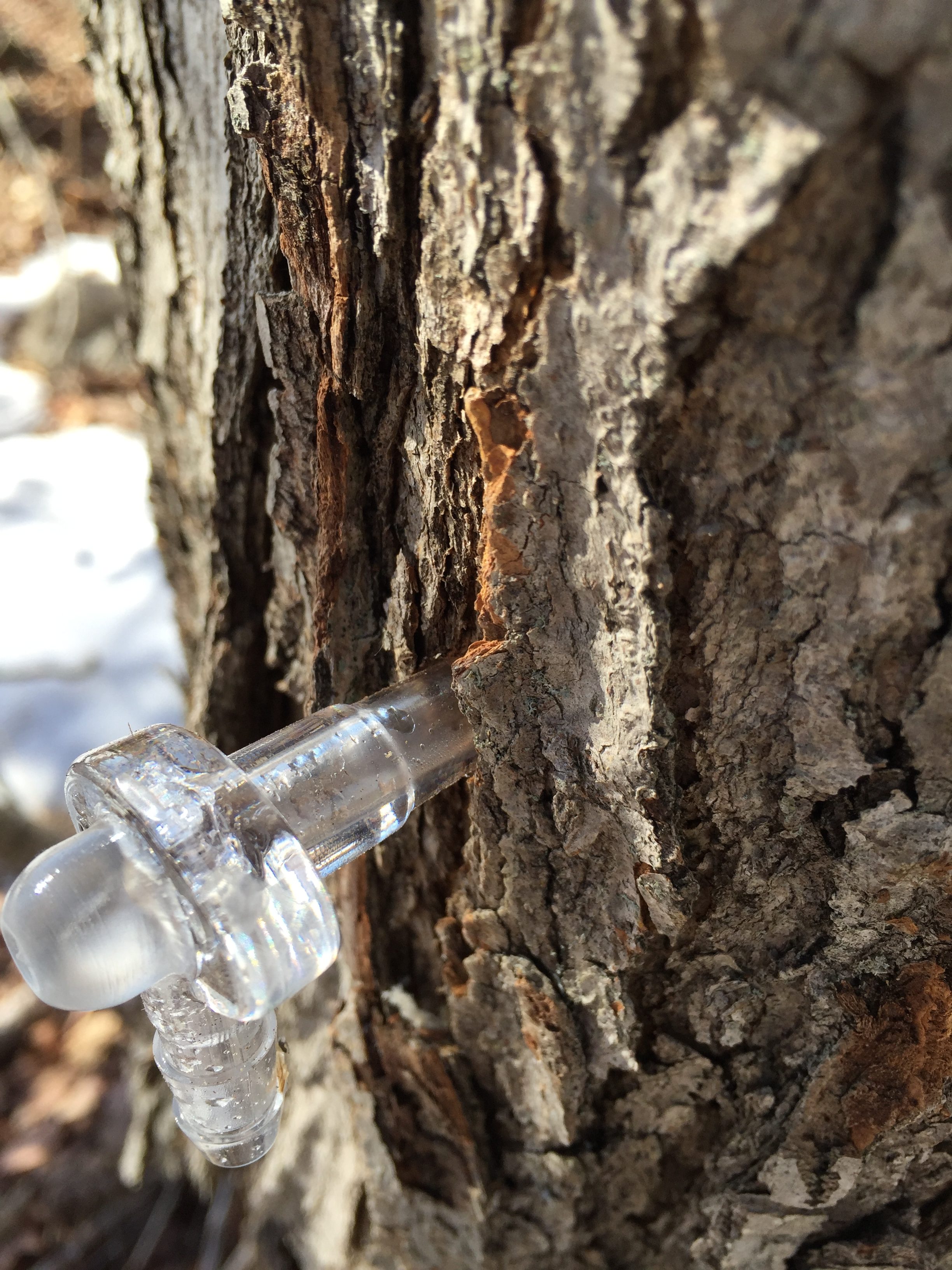 Since it's one of my favorite times of the year, I thought I'd make a guest appearance and write this weeks blog post. I just got back in from tapping roughly 40 maple trees in the back yard. It's a small sample of the maples that we have on our 86 acres. But right now, it's enough. At some point, I say this every time I start the process, we will expand. But then it seems all our other projects, chores, and hobbies seem to disrupt that plan. Maybe next year. For now, I'm just going to enjoy the fact that the sap is starting to flow through the trees and we're that much closer to Spring. With the Winter we've had, this maple season will be even sweeter.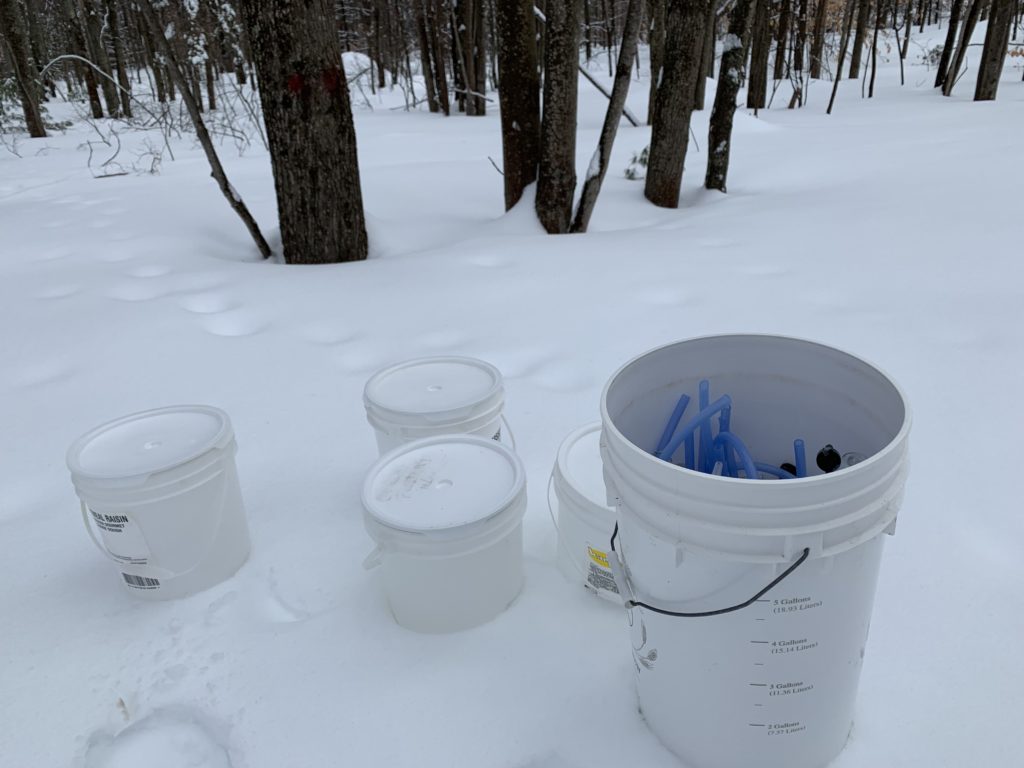 We started tapping maple trees our first winter here in 2015-16. The Culleton's, our next door neighbors, lent us their evaporator (that we still use to this day) and set us up with some tubing, taps and 2 gallon buckets. They are, and always have been, a huge help. That, with a little more help from Google, we started drilling some holes in the trees. Sounds bad, but they heal up. I try to tap different trees every year so the ones I drilled the previous year have more than enough time to recover. I'm working on a plan to rotate on a three year cycle. The problem I'm having with that right now is I keep wandering further and further into the woods. I keep telling myself to make it easier and tap the trees that are on the trails. But I'll see one that looks like it'd be a good producer and I trek further and further from the path, always seeing another maple tree that looks like it would be the perfect candidate for syrup. Maybe I'll figure that out next year too.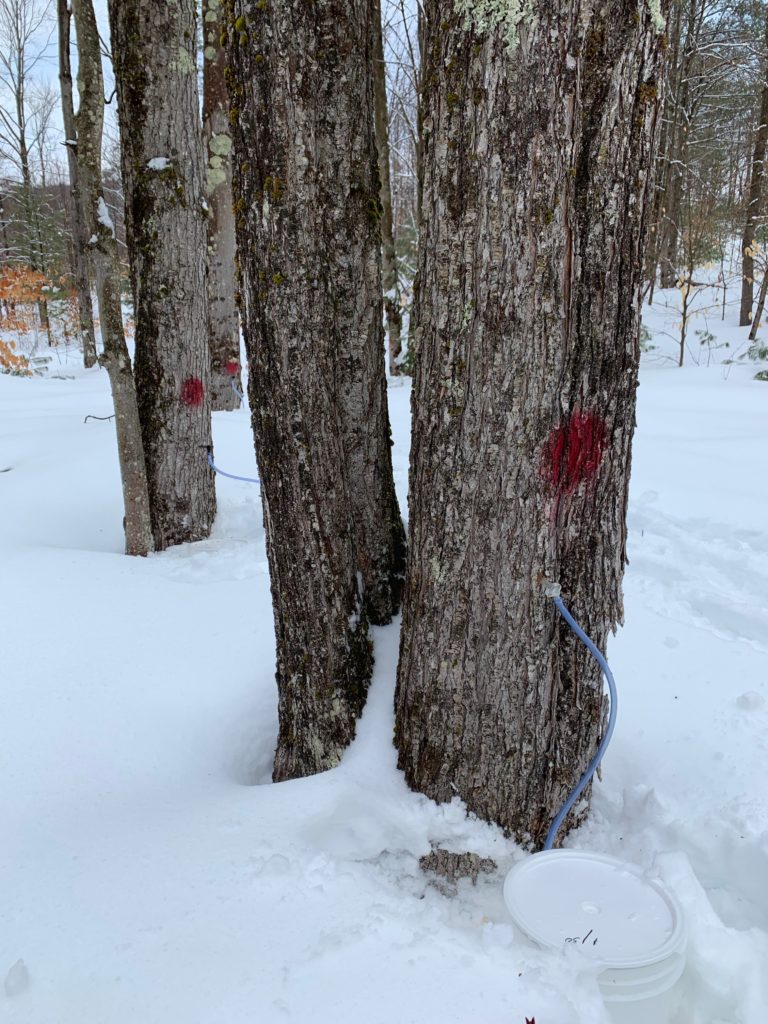 One of the easiest trees we tap is Big Mama. She's right by the driveway and she is probably the biggest maple on the property. True to her name, she provides protection from the sun in the Summer and provides lots of sap for maple syrup at the end of the Winter. I typically hook up two seven gallon buckets to this tree and they usually get filled at least twice per season. Even though there's tons of leaves in the Fall that drop off Big Mama, I can't imagine the yard without her. But from Big Mama alone, we get over half a gallon of maple syrup.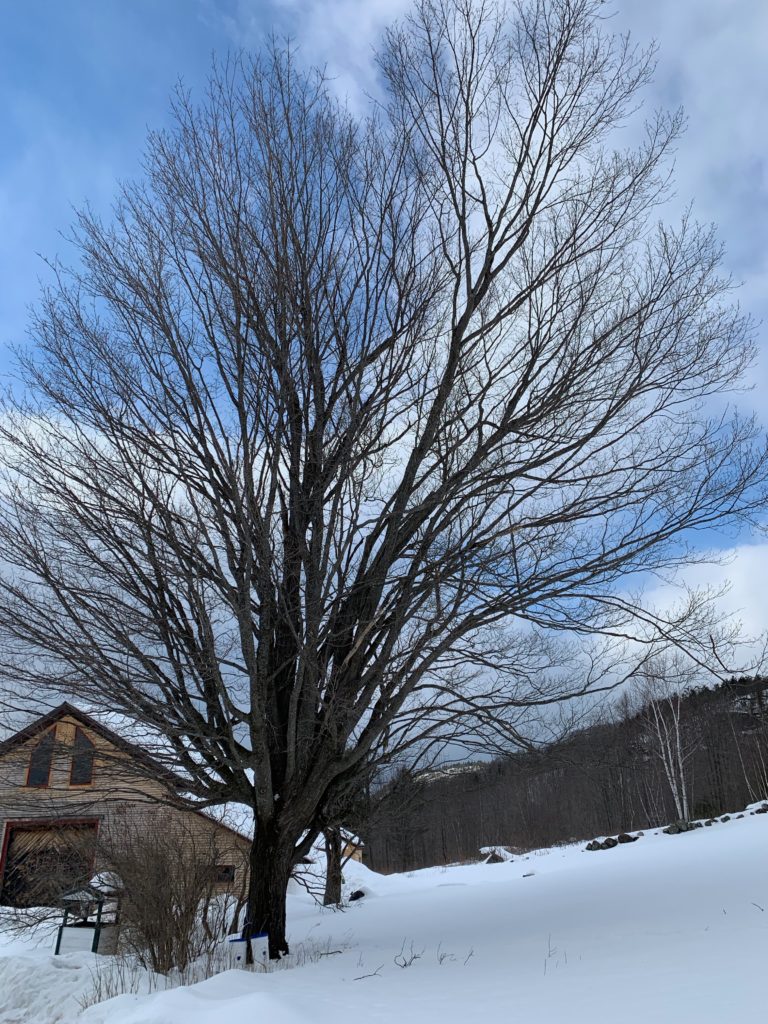 I also can't imagine not having the maple syrup season part of what we do here. I got in over 10,000 steps this morning just putting the taps in. The sun was shining, it was above 40 degrees, and I was out in nature. The snow is still ridiculously high so snowshoes are mandatory. But being out there looking up at the trees, whether maple, pine, oak, ash, beech, or birch, it's peaceful. I will now look forward to going out in the morning to check on the buckets. Hoping to see a full one that I can pull off the tree and get an empty one in it's place. Even seeing one half full is worth the trip out there. Sometimes I'll empty it into a bigger bucket, sometimes I'll leave it alone. It might be full next time! We're still learning about the maple syrup process. We still gather it in gallon jugs, around 35 of them. But the days are getting longer so there's a little more time to go out and get them individually.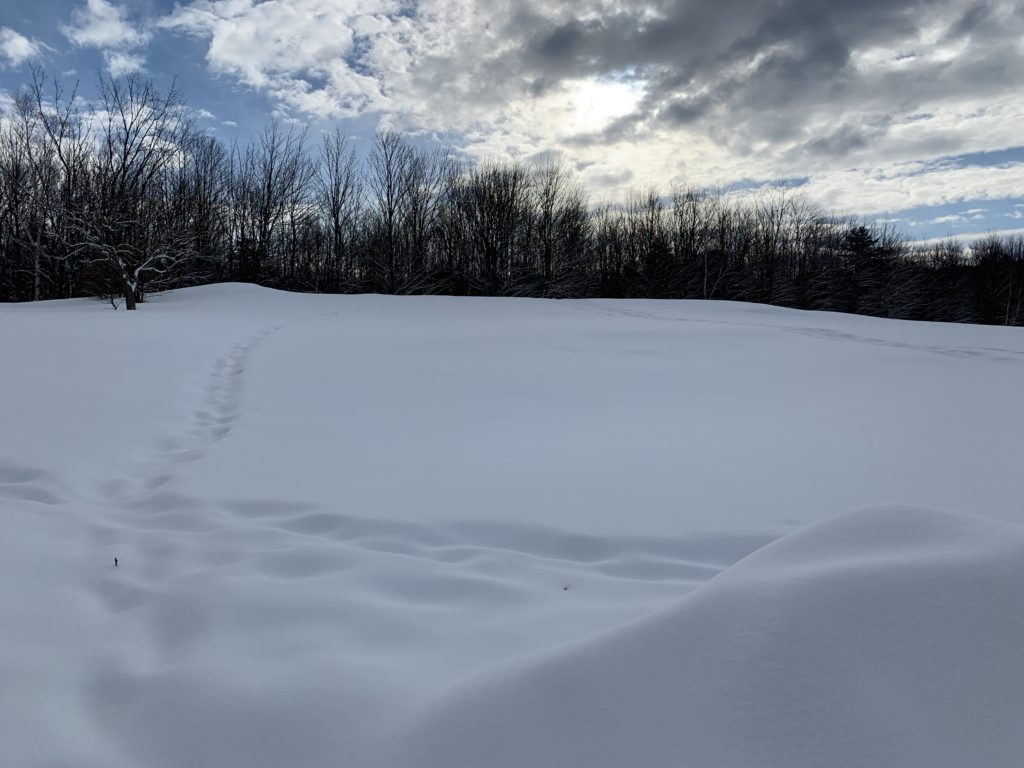 The next step for us is boiling down what we collect. That won't happen for a couple of weeks and is really dependent on the weather. Warm days and cold nights. That's the weather pattern I'd like to see on my app for the extended forecast. I will let you know how it works out as soon as I can. Until then, take care.
Chad Casey
If you have been considering Bonaventura Vineyards as your wedding or event venue location. We do still have availability for 2019 and are actively booking for 2020, contact us today for a tour and you may get a chance to sample some of the maple syrup! http://bonaventuravineyards.com/?page_id=128.