Now that you've booked your venue (hopefully Bonaventura Vineyards!), your photographer, caterer, entertainment, florist, officiant and chosen what you will wear on your special day, you can start thinking about some of the fun details like your guest book! Here are 5 fun ideas to get you started thinking about how you would like to capture the well wishes from all your guests on your wedding day!
#1. Our friends at Maine Photo Booth Bus Co. https://mainephotobus.com/ have a great way to take your guest book to a new level! They offer an optional upgrade when you book Lucy; take this custom engraved wooden beauty from the ceremony to the reception where their attendant will be sure to have guests sign the book along with a copy of their photo strips!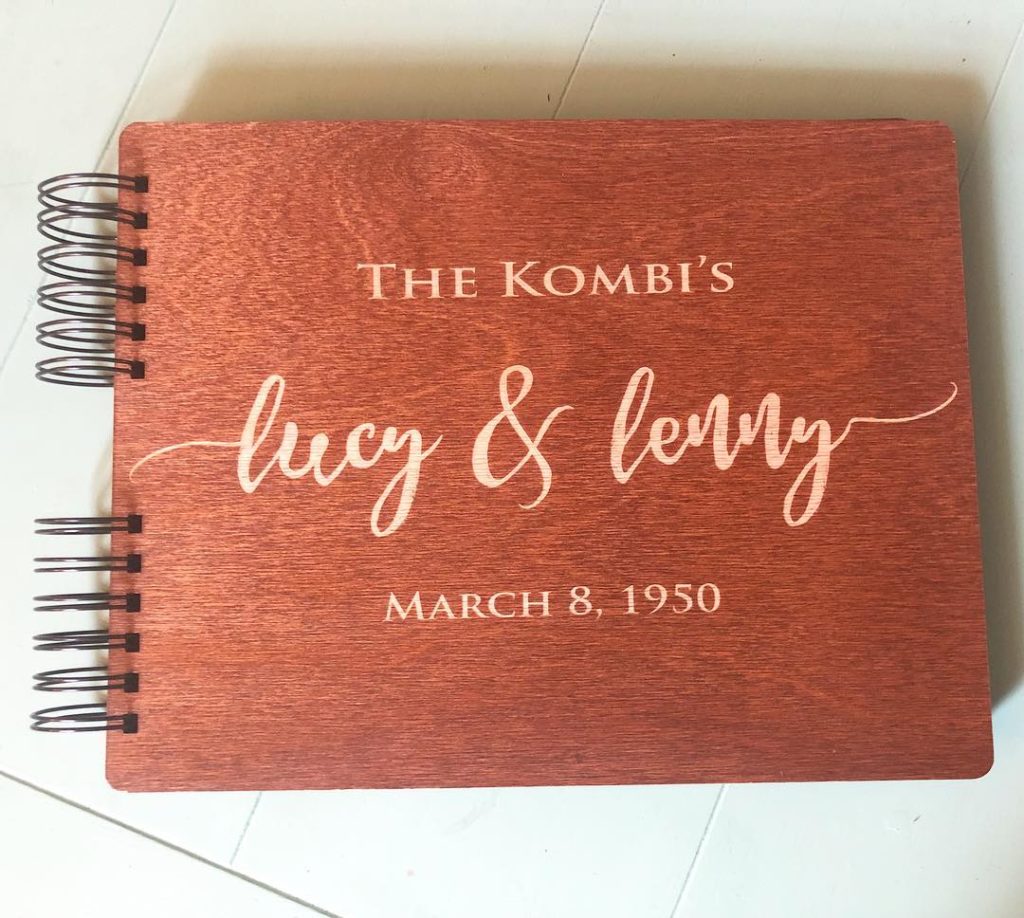 #2. For those couples that love to travel, have your guests sign a globe, a map or even an Atlas. Choose a map with a meaning behind it, the location of the wedding or your hometown or state, then have it framed to display for years to come.
#3. I came across these beautiful photo album guest books https://www.artifactuprising.com/wedding-guest-book-set and thought what a great way to use your engagement photos or incorporate photos from throughout your relationship. These books come in a variety of sizes and lay flat for easy signing.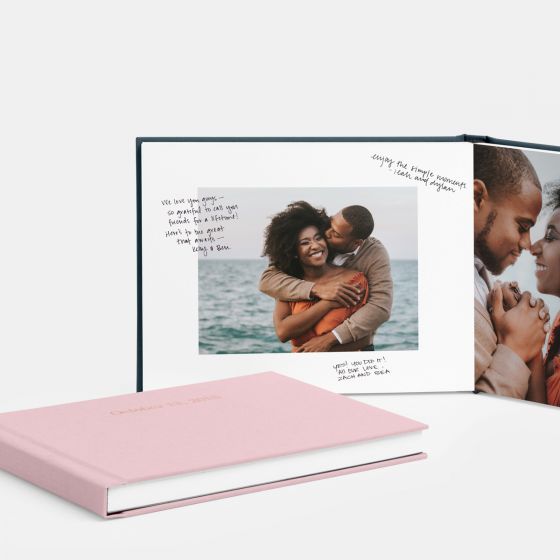 #4. How about using a game as your guest book? One fun idea is to have guests sign the pieces of a Jenga game set. Do you love corn hole? Have a custom set made for your big day and have your guests sign the boards. Or what about a puzzle? You can have guests sign a custom made puzzle and enjoy reading the well wishes as you put it together, together, haha!
#5. Another option is a custom guest book tote from Sea Bags, which are made right here in our home state of Maine from recycled sails https://seabags.com/custom/custom-guest-book-totes.html. As they say "Carry your guestbook with you!" This was the option we chose for our guest book. Sea Bags provided the sail, marked out, so our guests would know where to sign, along with the permanent pen. We hung ours at the reception, then after the wedding we sent it back to Sea Bags where they created our custom tote. The sail cloth with all our signatures are displayed on the inside and we chose the date option for the exterior (there is also an anchor or initial). Whenever I use the bag, it brings back the memories of our day. I love re-reading the messages and especially love that my nieces and nephews signed as well!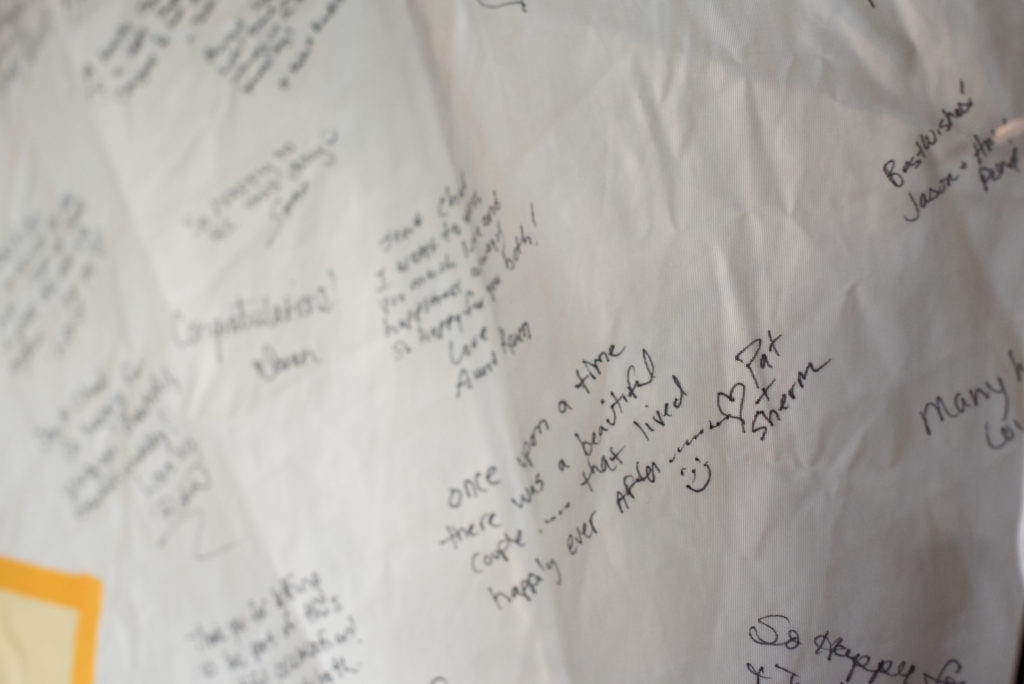 Hope these guest book ideas got you thinking how you would like to capture who was there on your day! If you still need a place for that guest book to be signed, Bonaventura Vineyards still has availability for 2019 and we are actively booking for 2020. Contact us today for a tour! http://bonaventuravineyards.com/?page_id=128
As always thank you for your interest in Bonaventura Vineyards!
Jen Bonaventura