Meet the Vendors, Volume I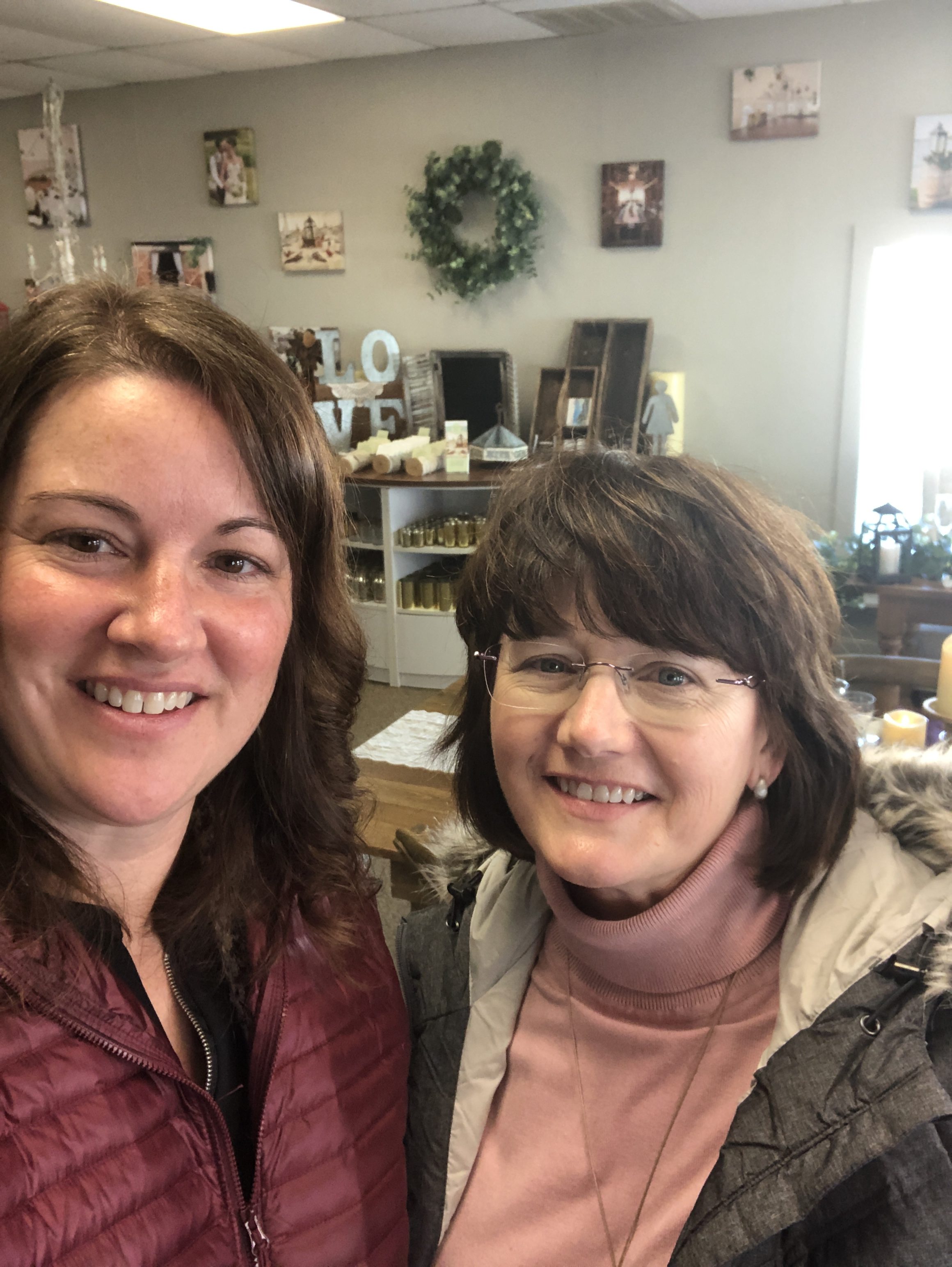 BB's Events & Rentals
On January 12th I had the pleasure of visiting BB's Events & Rentals showroom in Livermore Falls, just a quick 20 minute drive from Bonaventura Vineyards. If you need specialty decor pieces for your wedding or event along with tables, chairs, benches, and so much more, contact BB's at http://bbseventsandrentals.com or schedule a visit to their showroom and see what they have to offer. In addition to the rental selection BB's has available for their clients, they also provide day of event coordination and full event planning services. Relax and enjoy your day and leave the planning to the professionals!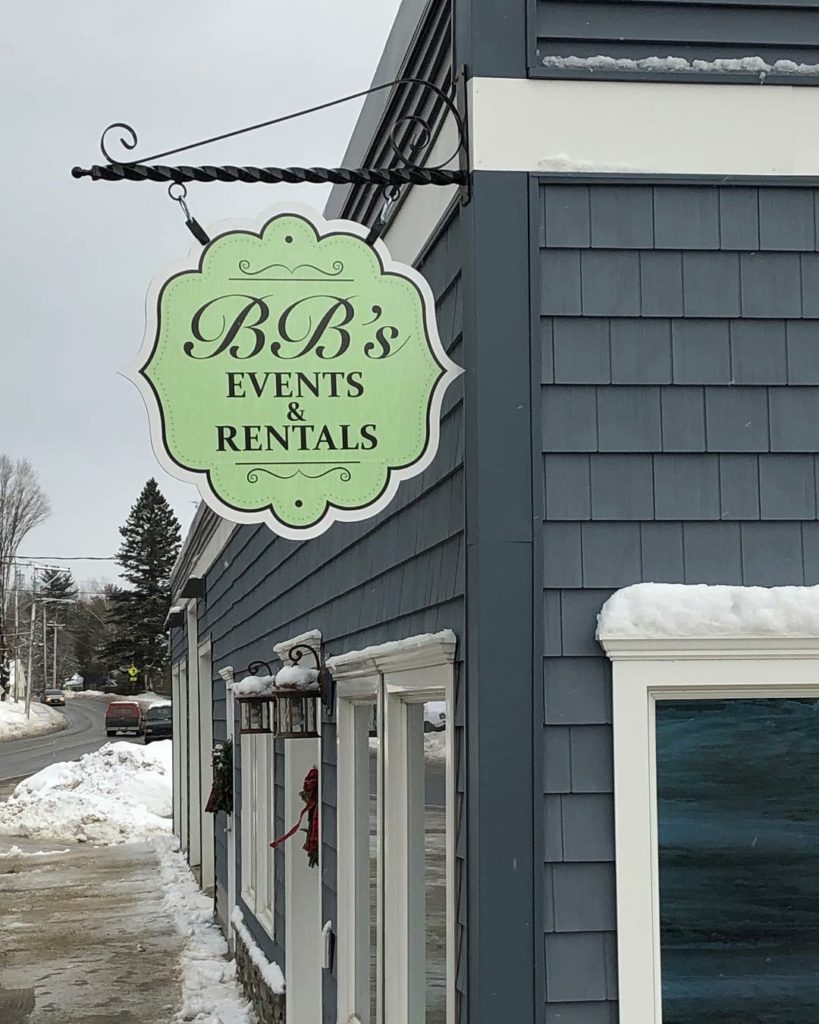 Since the Fall of 2015, BB's has been providing rentals for weddings, parties (including holiday events), showers and more throughout Maine and beyond. Allow BB's to help you create the vision for your event. A visit to the showroom provides the opportunity to visualize your table scapes; you can mix and match pieces until you find the design that is right for your day.
Their loveseat, wine barrels, and wood slabs are popular items!
They also have signage and can create custom signs specific to your event.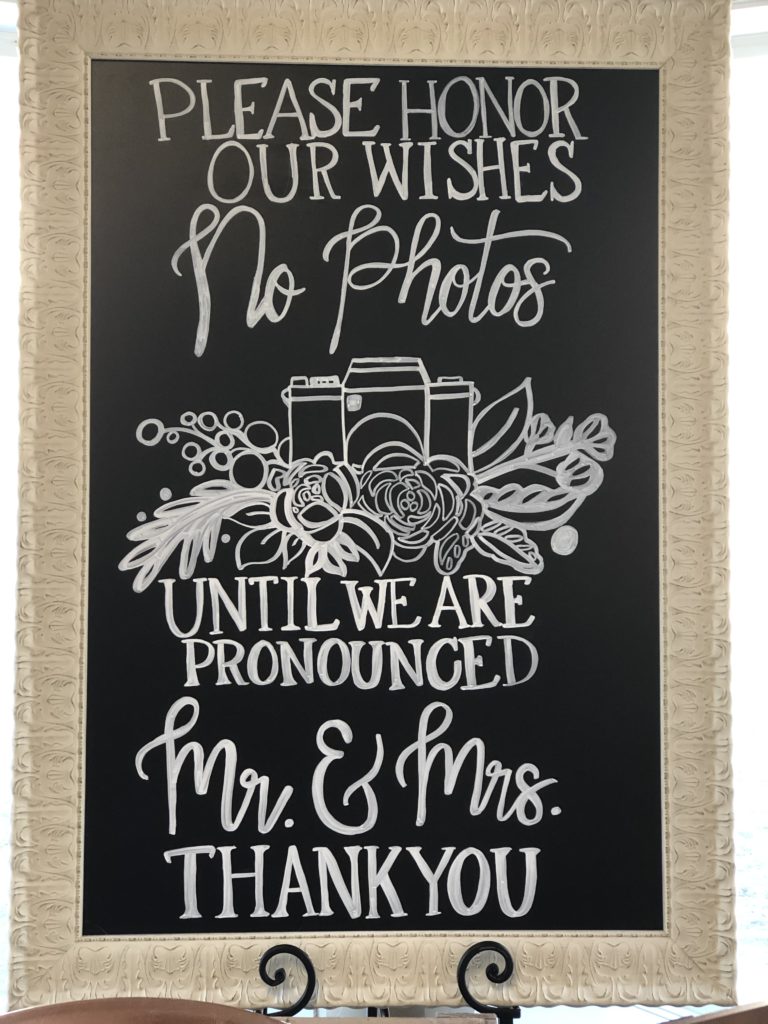 This past Fall, BB's provided various rentals for a wedding ceremony and reception here at Bonaventura Vineyards, including the beautiful drapery pictured below, which they delivered and installed. The drapery was the perfect compliment to our rustic barn door! They also provided hand-crafted wooden benches for the outdoor ceremony, wine barrels for displays, sweetheart table set-up, flameless candles, and a vintage door shelf, along with other items.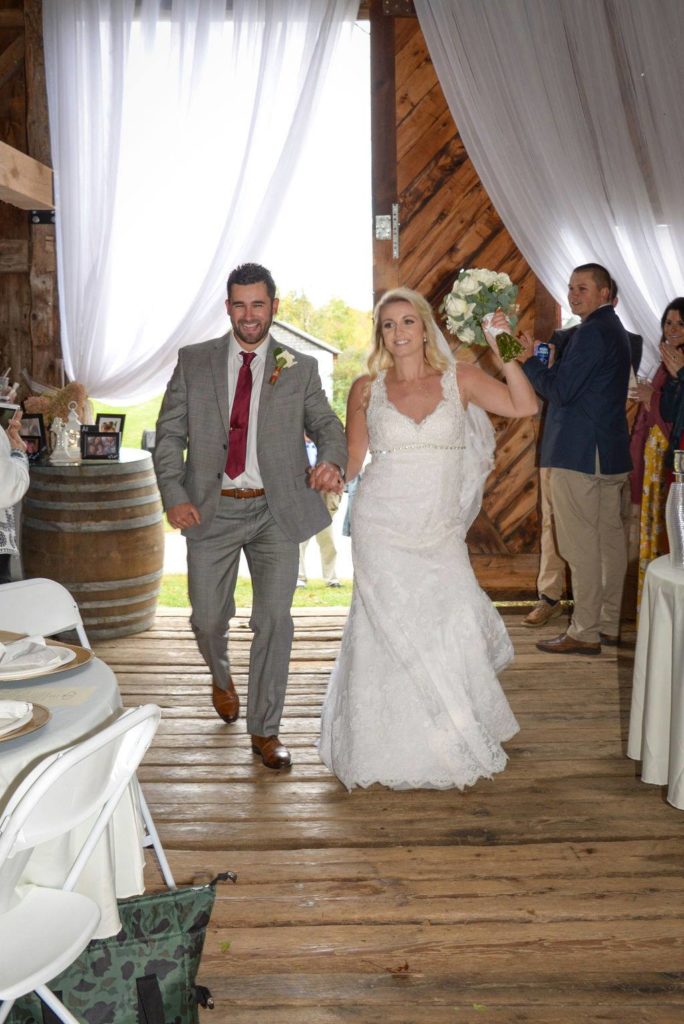 Please check out our previous blog post for more photos http://bonaventuravineyards.com/?p=409 of this beautiful Fall wedding. We look forward to working with BB's on future weddings and events!
If you think Bonaventura Vineyards might be the location for you, contact us today for a tour http://bonaventuravineyards.com/?page_id=128. We still have availability for 2019 and are booking for 2020.
Thank you for your interest in Bonaventura Vineyards!
Jen Bonaventura